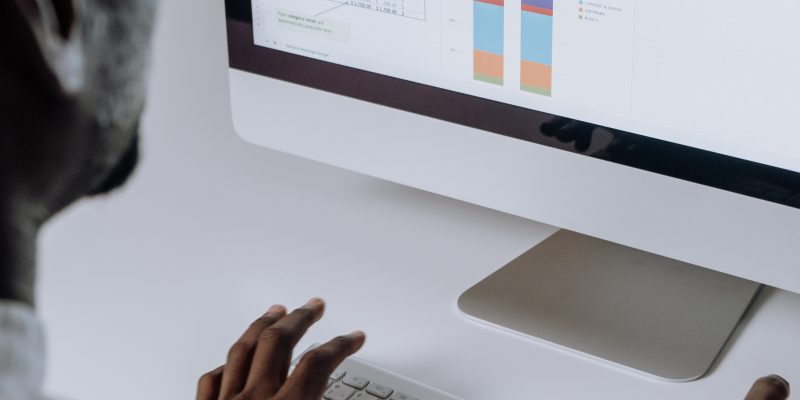 Idyllens

>

Advertisement
Your site is totally cook! How to optimize culinary blog for SEO?
You need about 6 min. to read.
Search engine optimization is the process of getting traffic from search engines like Google and Bing, where most of your readers will likely be coming from in the first place. It's best to start with this as early as possible when you're developing your blog, but if you're already an established blogger and have been neglecting your optimization strategy, don't worry! Its process can be very iterative and doesn't need to be done all at once. These 10 tips will work no matter where you are in the process.
Together with one of the best SEO agencies, we will present you some optimization tips. If you need more help with your blog check out their site: https://www.icea-group.co.uk/.
Clearly define your voice and target audience
Before you start writing your blog, it's important to have a clear understanding of your voice and target audience. This will help you determine what topics to write about and how to best reach your potential readers. Keep in mind that your voice should be consistent throughout your blog posts, and that you'll need to actively promote your blog if you want to reach a wide audience. Meat? Vegetarians? Vegans? Health recipes? Choose your niche in which you will shine.
Create a keyword research list
To do this, brainstorm a list of words and phrases related to your blog topic. Once you have your list, use a keyword research tool to find out which keywords are most popular with searchers. Be sure to include both short-tail and long-tail keywords on your list.
Short-tail keywords will typically target one particular area of your subject matter (e.g., chocolate chip cookies); long-tail keywords are more specific and may be used when targeting several areas of your subject matter (e.g., recipe for chocolate chip cookies). Before you start optimizing your posts, it's important to identify the primary goal of each post.
Write attractive main content
Through the stomach to the heart, and you have to cook with love. To interest your readers, find recipes that are unknown and original. Does your grandma have an ancient recipe for making pasta? Or maybe your grandfather made the best wine in the world? Create a fantasy world seasoned with good old SEO. You don't need a lot of words to write about dishes and meals. The most important thing is to be interested in what you're writing about. People who read blogs want something different from those who read newspaper articles or scientific journals!
Add rich snippets
Rich snippets provide additional information about your blog posts, which can help Google better understand your content. Plus, they can help your readers find the information they're looking for more easily. They also make it easier for people with disabilities and those who speak different languages to access your content.
Use alt tags for images
If you want your culinary blog to be successful, you need to make sure it's optimized for search engines. One way to do this is by using alt tags for images. This will help ensure that your images are properly indexed and that your content is visible to a wider audience
Be mobile friendly
In 2017, it's estimated that over 60% of internet traffic will come from mobile devices. That means if your blog isn't mobile-friendly, you're missing out on a huge chunk of potential readers. Make sure your blog is responsive and easy to read on all devices.
Work as fast as you can
One of the most important things you can do to optimize your culinary blog for SEO is to make sure your site loads quickly. No one wants to wait around for a slow-loading page, so it's important to work as fast as you can to ensure your site is up and running smoothly.
Make sure that all of your images are optimized and small in size, which will decrease load time. Also make sure to remove unnecessary content from your pages like long text or unneeded videos. Lastly, use caching plugins that will store popular pages in case someone visits them again.
Social media engagement will help you get better search results
Posting recipes and food-related content on social media is a great way to drive traffic to your website or blog. You should also make sure that your images are tagged with the relevant keywords, so that when people search for the ingredients in your dish, they can find it. You can also use hashtags to get more people engaged with you on social media, and provide links back to any posts that are relevant to what you're talking about at the time.
Develop an editorial calendar
Creating an editorial calendar for your culinary blog will help you plan and organize your content in a way that is both effective and efficient. Not only will this make it easier for you to come up with new ideas. It will also help you stay on top of publishing your posts regularly, which will keep visitors coming back to read more of what you have to say.
Create author archives
By creating author archives, you can help improve your blog's SEO by giving search engines more content to index. Plus, readers will appreciate being able to see all of your posts in one place. If you have an organizational system that works well for you, then it might be a good idea to try and replicate it on the blog so readers are easily able to find what they're looking for.
Wrapping up
If you want your culinary blog to be successful, you need to make sure it is optimized for search engines. By following the tips in this post, you can make sure your blog is visible to potential readers and that it ranks high in search engine results. Implementing these strategies will help you attract more readers and grow your blog. Find the best agency SEO for Wales and boost the ranking! 
(fot. pexels. com)