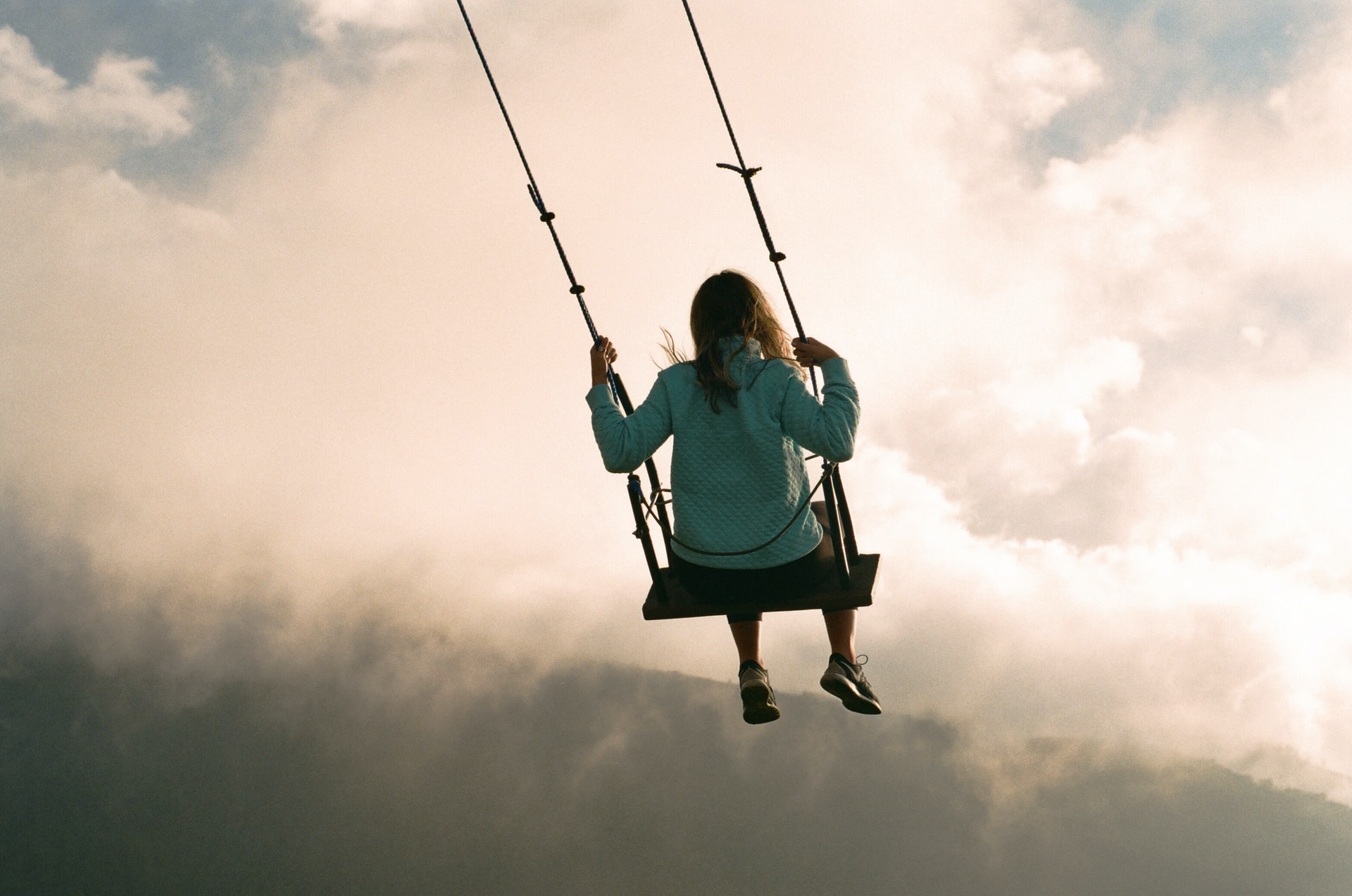 A swing is usually associated with a playground attraction. You can also install it at home – not only for the child. Such a home swing is a great idea for an original decoration.
Hanging rocking chair, seat – so it is sometimes defined as a type of home swing. Most often we associate it with an accessory of small size, which was usually hung in the doorway and served as a form of play for our children. Today, under the term of a swing there are more meanings. It can be easily integrated into the arrangement of a home room. How to do it? We have some interesting inspirations, maybe you will use one of them in your home.
You will surely "swing" in these ideas. So how to use a swing at home?
Do you want it to be an amenity for your household members, but also to impress your guests? It's no problem, the swing can become an interesting decorative element in our home. It is not necessarily about a standard swing, which we associate with children's playgrounds, currently under this term is hidden many different home, rocking accessories. Such a swing can even become a permanent element of our bedroom decor. A rocking piece of furniture in the form of a basket attached to the ceiling will become a permanent element of our bedroom decor, because this kind of furniture is not mobile – we won't be able to move it on demand, if we happen to come up with an idea of rearranging the room. Swing armchair suspended on a stick can be mounted anywhere, but most people decide that its location should be as close as possible to the bed. Such a woven seating basket we can drape with pillows. In the bedroom it can become our place to rest and read books.
Swings in the form of hammocks are a real hit
Under the general concept of home swings there is also a kind of hanging hammock. It works well in retro-style interiors, and when we decorate it with an openwork frill, the interior will become romantic and idyllic. Such a swing and hammock is a great "piece of furniture" for a teenager's room. A bit hipster, but with a touch of modernity. In such a "rocker", teenagers can read school books, which is always more pleasant than paging through a book at a desk.
A bed on ropes? Why not!
Under the concept of home swings can also be hidden other rocking furniture, for example, a bed or a sofa in the living room. Such a bed looks traditional, except that it is fixed on ropes, has no headrest and legs. Swing bed is an original way to give a slightly different take on the traditional place to sleep. Such furniture is available in stores with interior design, but we can also make it ourselves. You will need a frame made of pallets, appropriate fastenings to the ceiling and, of course, thick ropes or chains. On the web you can find a lot of instructions on how to make such a bed-swing.
Swing from a tire also for the home
A non-trivial idea for making a swing yourself can be to make it from a tire suspended on a strong rope. When such a tire swing is mounted vertically, there will be no need for additional drilling or mounting brackets. It is enough to wrap the edge of the tire a few times with a rope pulled through a hook attached to the ceiling. Remember that the rope must be strong. The most important thing to remember is that you can use a jute rope, then we will have a guarantee that our swing will be stable, and we while rocking on it will not land on the floor with a bang. Such a swing will be great for very original interiors. You can also wrap the tire entirely in jute string and add tassels – then it will be in the now fashionable boho style!
Things to remember
Setting up a swing in the form of a rocking chair is not a problem and we can do it in any room, but if we want to have a swing suspended from the ceiling, then we need to adjust its installation to the material from which our ceiling was made. What does this actually mean? This, that too weak material, such as even cardboard-gypsum, may not hold the swing. Whereas a concrete ceiling will be as strong as possible.
Main photo: Nick Monica/unsplash.com