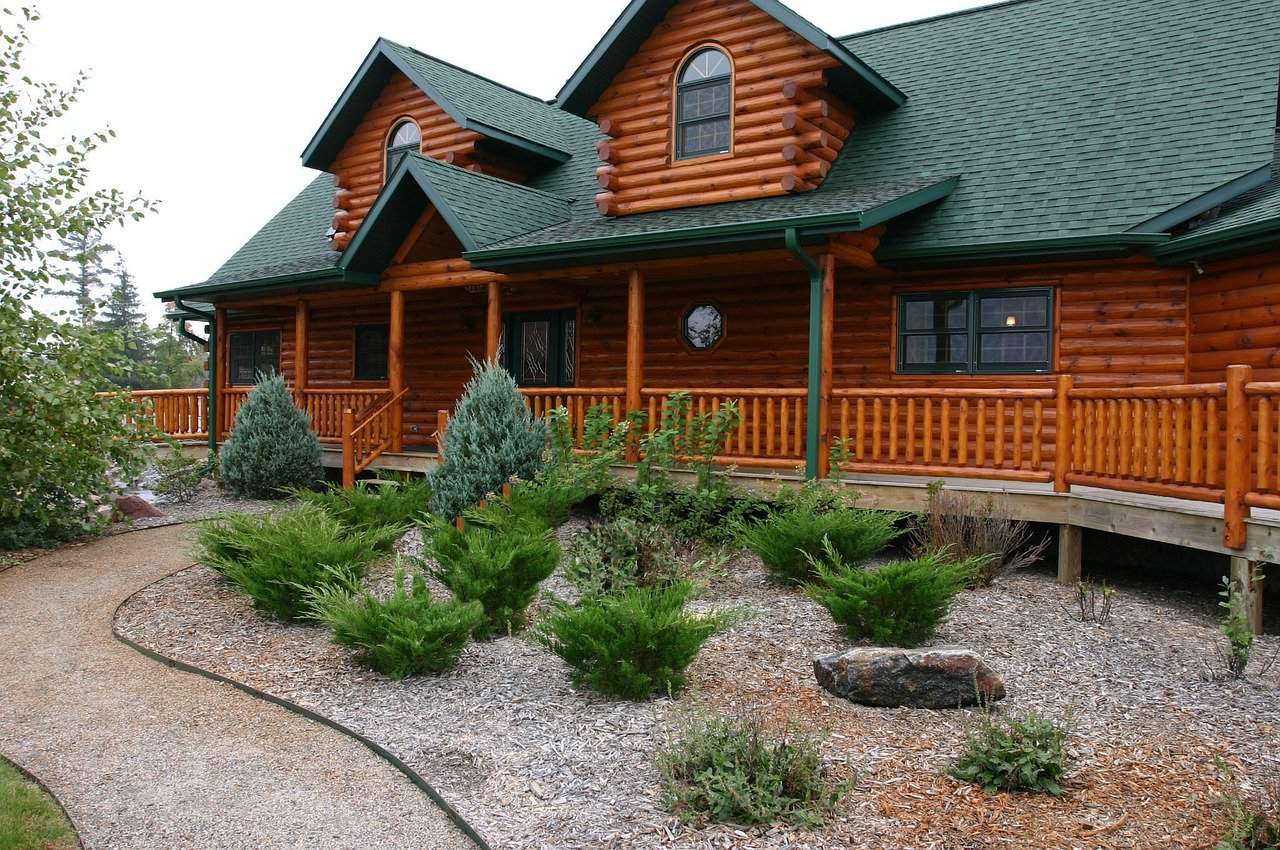 Building wooden houses is an increasingly popular trend. Such homes are visually impressive, but they also have their drawbacks. See the pros and cons of building wooden houses.
Advantages of building a wooden house
Cheaper and faster
The most important advantage of building wooden houses is their price. It costs less to build such a house than to put it up with the help of traditional technology. Wooden building is also faster than brick building. The construction of wooden houses is lighter than brick ones and this affects the foundations, which are also cheaper due to the fact that they are narrower.
Another plus is the reduced cost of furnishings. Wood itself is a beautiful material, so any wallpaper or plaster is unnecessary in case of houses built with it. Importantly, wooden houses are ecological and much more environmentally friendly. This is an important issue especially now, when for more and more people caring about nature is so important.
Wooden houses, especially frame ones, are easy to remodel and introduce all kinds of modernization. In the case of brick buildings this often requires forging walls.
Good material is the key to success
For a wooden house to last for years, you need good quality building materials. Each wooden beam, which will be used to erect a dream house, should be as resistant to changing weather conditions as possible.
Another thing to pay attention to is the thickness of the walls. In the construction of wooden frame houses, walls with a thickness less than those of brick houses are required. Even so, the heat transfer is at a very high level. In wooden houses there is a specific microclimate, which is very beneficial for inhabitants.
Another advantage of wooden houses is that they can be built at any time of the year. In this technology, you also do not have to take into account the waiting period for the consolidation of some components.
Disadvantages of building a wooden house
The first hurdle you will encounter when looking to build a wood home is finding the right company to do it. Although the interest in building wooden houses is increasing every year, there are relatively few companies available in the market that have the right experience and builder.
Any house, whether wooden or brick, may not stand the test of time. Therefore, during the construction all the necessary standards and appropriate technological solutions should be maintained. That is why it is so important to choose a company that will build a house of wood and that it has the necessary knowledge to do so.
Another disadvantage that is quite often pointed out is that wooden houses heat up and cool down easily. Compared to brick, wood really does not provide as much warmth in winter and coolness in summer, but with proper heating this disadvantage becomes imperceptible.
You can also often come across the opinion that houses built of wood easily absorb moisture, which makes them rot quickly. This thinking, however, is wrong, because with proper protection of wood and its correct use there is no question of such effects. Therefore, it is important to choose the right building materials, like those from IdeaGarden.
The disadvantage of wooden houses is certainly less resistance to fire, because construction materials used in the construction of brick houses are non-flammable.
Construction is constantly evolving, offering more and more options for building a home. Wood has a charm that attracts more and more followers who want to own a house made of this unique material.
(photo: pixabay.com)