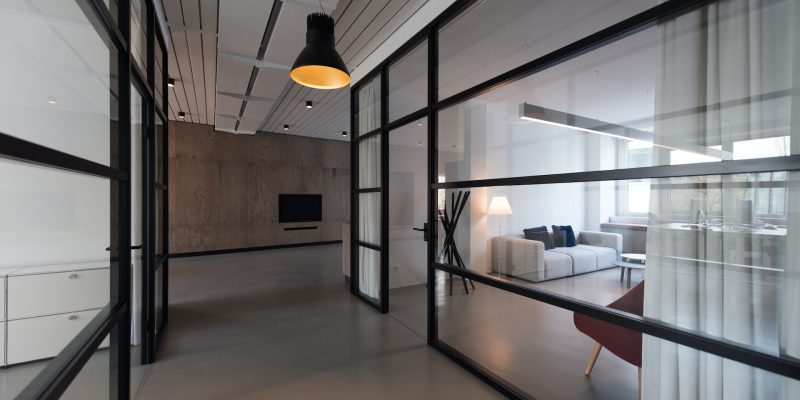 The hallway is the showcase of your home, so you need to think carefully about its arrangement. Below you will find practical tips to help you design not only a functional, but also an aesthetically pleasing hallway. Remember, the first impression is a very good one, and this is the room that guests immediately see after passing through the front door.
Furniture for the hallway – which are the essentials?
Do you think that the most important thing is the arrangement of the living room or kitchen, or perhaps the bathroom? Certainly yes, but contrary to appearances, the arrangement of the hallway is of great importance. This is the room that we first see ourselves, entering from the yard, and our guests. So try to make a good first impression. A key role in the hallway is played by the furniture. They are not only to look beautiful, but, above all, to be as functional and practical as possible.
A capacious closet for clothes is a must-have – free-standing or built-in, with sliding doors. The latter reaches from floor to ceiling, so you will use every nook and cranny. In such a closet you will store not only outer garments, but also jackets, sweaters, hats, scarves, gloves, and at the very top – spare shoes, blankets, suitcases or still other items you do not need very often. What's more, you will optically enlarge and brighten the room if you mount a mirror on one of the wings. Of course, you can also browse freely in it before going out.
Next, clothes hangers – free-standing or wall-mounted – are essential. Why? Think about it, where to hang wet jackets and coats or guests' outer garments? Into the closet? No, you need separate hooks. Here you already choose their number, height and design to your own preferences and those of the rest of the household. By the way, you will increase the functionality of the furniture if you choose a wall rack with a top shelf. You will put your sunglasses, hat or keys on it.
Finally, there is still a shoe cabinet. It can be a separate piece of furniture or combined with clothes hangers. If it is a separate piece of furniture, it is still a good idea to place it just under the hangers. A shoe cabinet with a seat will be perfect – so not only will you organize your collection, but you can also sit comfortably while putting on and taking off your shoes. Note that for hygiene, it is required that shoes are not kept together with everyday clothes. You can freely adjust the cabinets to the available space. They come in single, double, deep, shallow and in a wide variety of colors.
Mirror and other accessories
It's time to move on to accessories. Here the mirror immediately comes to mind. If it will not be on the wing of the closet, then undoubtedly find a place for it on the wall. To fulfill its function and be useful, it must be at least 100 centimeters high. Above the mirror, install lighting that will diffuse the light beautifully.
Under the mirror, put a stylish console, that is, a narrow table, perfect for a vase, photo frame, key holder and similar trinkets. And leave an original doormat in front of the door. It should correspond with the style of the apartment, and can have a unique color, shape, pattern or graphic.
With all the above-mentioned elements you will create a functional hallway. Of course, do not forget about aesthetics, so that the whole works beautifully together.
main photo: unsplash.com/Nastuh Abootalebi