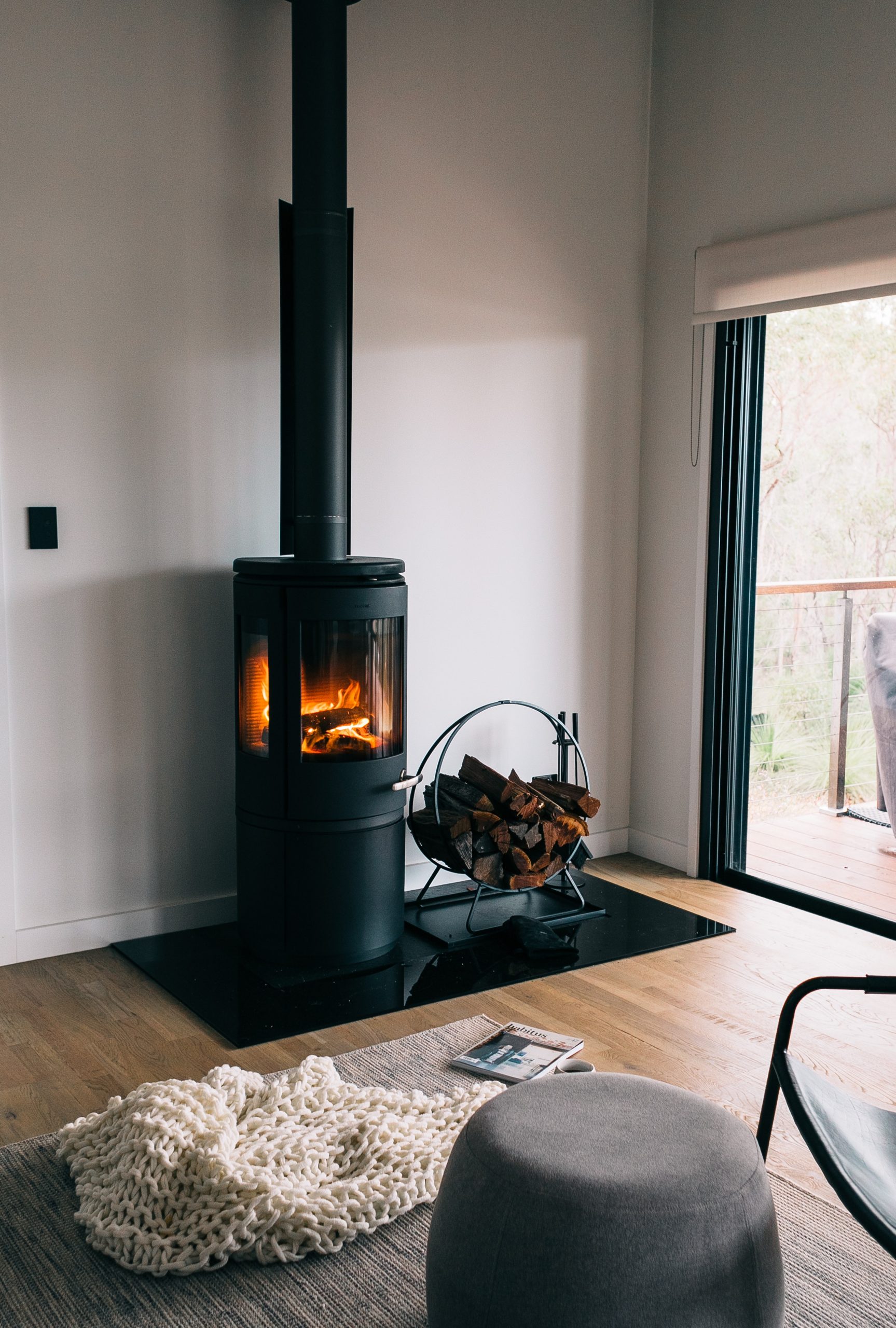 Fireplace at home is usually associated with autumn evenings, spent under a blanket with a book. Undoubtedly, it gives each interior a cozy character. But does the fireplace has only advantages? Let's check!
Why have a fireplace at home, the advantages of this solution.
Fireplace can be a great decoration of your home, and is a brilliant source of heat. What other advantages of having a fireplace?
Fireplace as a complementary heating …
Fireplace heating is a great complement to the main heating in your home. It is perfect for the cold autumn and winter seasons and when temperatures drop sharply. It is a very pleasant solution when you sit by the fireplace with a blanket and warm tea on a cold evening.
…or as a main source of heat
A fireplace can also become the main source of heat. It is possible to install a system that distributes heat to all rooms in the house. This is quite a practical solution, but if you decide on it, you have to reckon with considerable costs. Remember also that if the fireplace is to become the main method of heating, it is necessary to choose a fireplace insert with a water jacket
Climate interior
An undeniable advantage of having a fireplace at home, is the climate that it will give to any interior. The fireplace insert can be very decorative and rich in character, which will make it look very impressive. In addition, the smell of burning wood is the perfect addition to cool days spent at home. With a fireplace, your home will not only be warm, but also cozy
Will the fireplace always work, or the disadvantages of having it in the house
Although the vision of having a fireplace may seem pleasant to you, before you decide to install it in your home, consider the disadvantages of this solution
High installation prices
The cost of installing a fireplace is a fairly large one-time expense that can put a significant strain on your budget. Additionally, as we mentioned earlier, heating with this method also means monthly costs. It is worth taking this into account and considering whether your budget allows for it.
Choice of location
It may seem trivial, but the choice of the place where the fireplace will appear is not so simple. It should be extremely well thought out – the fireplace should be located as close to the chimney as possible, have free access of air, but also be at an optimal distance from places such as a sofa, armchairs, or table and chairs. You must also remember about such elements as ventilation ducts and anemostats. These and other necessary accessories can be found on the site Clean Chimney.
Taking care of the fireplace
A disadvantage of having a fireplace is that it is difficult to keep it clean and that you have to perform tasks such as cutting and preparing wood, the process of lighting and maintaining the fire, etc. Fly ash from the fireplace can also have a detrimental effect on floors and walls.
The right fuel
Finding the right firewood can be a challenge. Remember that the drier it is, the more valuable it is. It is therefore crucial to be able to store wood in the right conditions. Remember that it is best to burn hardwood in your fireplace. So before you decide to install a fireplace, make sure you have a source of cheap and efficient fuel.
Main photo: Rachel Claire/pexels.com