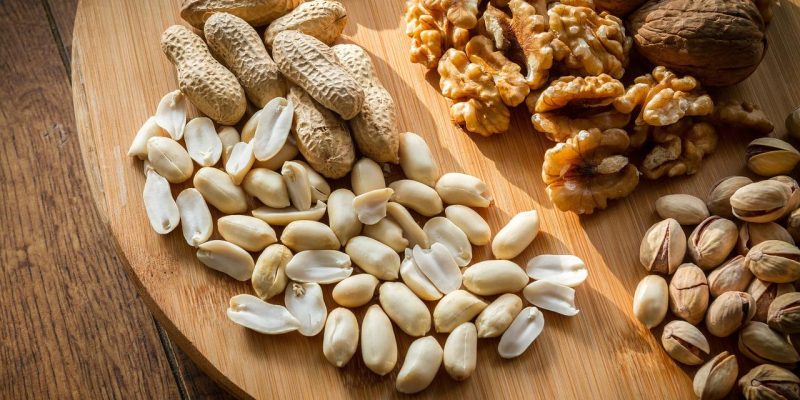 Many people eat rationally, but are tempted to reach for unhealthy snacks. What can you replace them with? What snacks to choose to be healthy and valuable?
Healthy snacks – is it possible?
We live in a time when almost every person has tried to be on a diet at least for a short while (we mean not only reduction diets, but also attempts to eat healthily or diets that exclude an ingredient for health reasons). In our article, we focus on snacks that are healthy and valuable, and this does not always go hand in hand with the low calorie content that people on a reduction diet care about. So if you have any doubts about whether the products we suggest are right for you, consult your nutritionist or doctor.
Vegetable snacks
A sure bet that could not be missing from our list of healthy snacks is, of course, vegetables! Remember to reach for seasonal vegetables as often as possible, as they are the most valuable.
So reach for crunchy radishes in spring, and juicy sugar snap peas or refreshing peppers in summer.
Vegetables are an excellent source of vitamins, minerals and dietary fiber, which effectively regulates the functioning of the digestive system.
You may also be tempted to prepare homemade vegetable chips, which will be much healthier than those from the store. Carrots, yams or spinach will be perfect for this.
Do you like to munch chips or crackers with dips? Try making your own yogurt-based sauces. Homemade chips or vegetables cut into bars with such a dip will taste delicious!
Fresh and dried fruits
Another product from the superfood section. Fruits, like vegetables, are rich in vitamins, minerals and fiber. However, it should be remembered that they contain a much higher amount of simple sugars, so they should be especially careful for people suffering from diabetes or trying to lose weight.
The undoubted advantage of dried fruits is their wide availability throughout the year. If you reach for fresh fruit, choose seasonal ones first. Apples, apricots, pears, plums, strawberries, blueberries, raspberries, blueberries, blackberries, oranges, melons, watermelons – it's easy to have a fruit binge!
Nuts
They are an excellent addition to any diet, as they provide many valuable nutrients, among them unsaturated fatty acids, proteins, B and E vitamins, phosphorus, calcium, magnesium, potassium, iron, zinc. Due to their high nutritional value, it is worth reaching for nuts regularly. Remember, however, that they are caloric, so moderation will be necessary if you are on a reduction diet.
Popcorn
Finally, a less obvious healthy snack – popcorn. Necessarily in a homemade version, obligatory from a pot or popcorn machine, not from a microwave. To get a healthy version of this popular snack, we need to get a whole kernel of corn, which we roast in a pot with a little fat or in a special popcorn machine. Remember that using a popcorn machine means that we can prepare this snack without adding any fat. Season the self-prepared popcorn to taste – we recommend using a small amount of good quality salt or your favorite spices.
main photo: pixabay.com/piviso