The biggest Polish holiday is about to start – Fat Thursday. In just a moment in pastry shops and donut shops giant queues will form to buy various versions of donuts: with rose, pudding, chocolate or kajmak. Topped with icing or traditionally sprinkled with powdered sugar. How about trying your hand at cooking this year and frying homemade donuts instead of standing in line?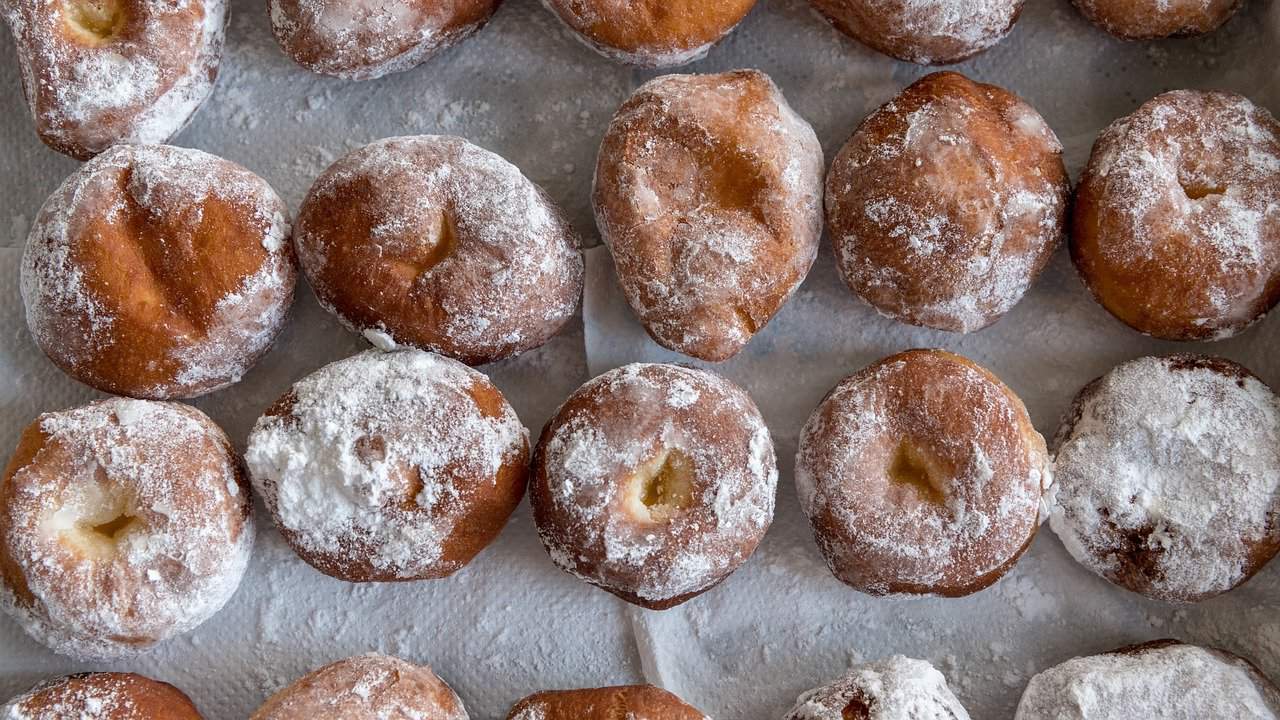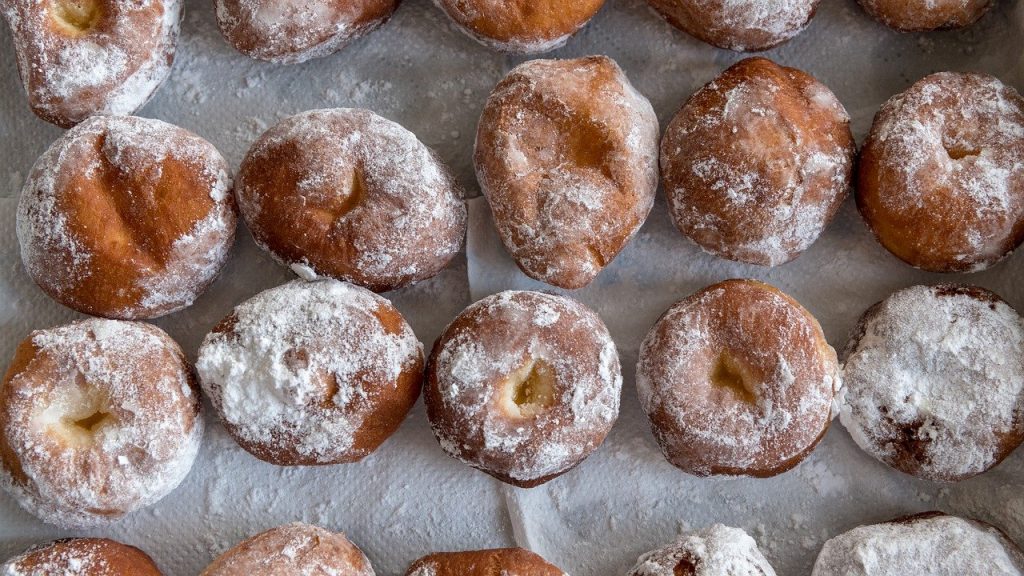 Proven recipe for donuts
Not everyone loves sweets, but there is one day of the year when no one refuses to eat a doughnut. It is even our national duty! However, for many people, homemade donuts are associated with a complicated culinary process that may not necessarily be successful. Find out that it is much simpler than it seems! And anyone who tries it once is sure to repeat it.
Ingredients:
3 and ⅓ cups of type 550 wheat flour + a little for topping,
1 glass of milk,
5 egg yolks,
50 g butter,
40 g fresh yeast,
4-5 tablespoons of powdered sugar,
a pinch of salt,
your favorite jam for stuffing,
1 liter of vegetable oil for frying.
Preparation:
We start by preparing the dough for the doughnuts: heat the milk gently and add the crumbled yeast, then add a small teaspoon of flour and a teaspoon of powdered sugar. Knead the starter into a smooth mass, cover with a cloth and set aside for 10 minutes
Melt the butter in a saucepan.
Sieve the flour through a sieve, this will make the dough fluffy, add the egg yolks and the remaining sugar and a pinch of salt, then add the starter and start kneading. Note: knead the dough very slowly and patiently.
When all the ingredients are combined, add butter; the dough will have a fairly thin consistency, if you find it too flaky and it doesn't stick in your hand, add a little flour.
Sprinkle the yeast dough with flour, cover with a cloth and set aside in a warm place for about 1,5 – 2 hours.
When the dough has risen (it should double in volume) divide it into two parts, put them on a pastry board, sprinkle with flour and knead again.
Divide the dough into small parts, knead on a board with a bit of flour, so that it does not stick to your hands. Then put it in the palm of your hand, flatten it, add the filling and knead. Form balls, which gently flatten and set aside to rise again (second time), covered.
Pour oil into a medium pot and heat to 170 degrees. You can check it with a thermometer or drop a bit of dough into the oil – when it doesn't sink to the bottom, it means it's a good time.
Drop the doughnuts gently into the hot oil, one next to the other. When the bottom begins to brown, turn the doughnuts over, then drain the fat off and wait until they cool down.
Sprinkle with powdered sugar and enjoy!
>> See also: Express donuts in 10 minutes
Icing
Some people cannot imagine doughnuts other than covered in icing. Preparing the classic white icing is extremely simple. Just combine a little water with powdered sugar and stir until it dissolves, then pour it over your doughnuts.

You can find this and many other delicious recipes on the blog: www.rozdomowiona.pl