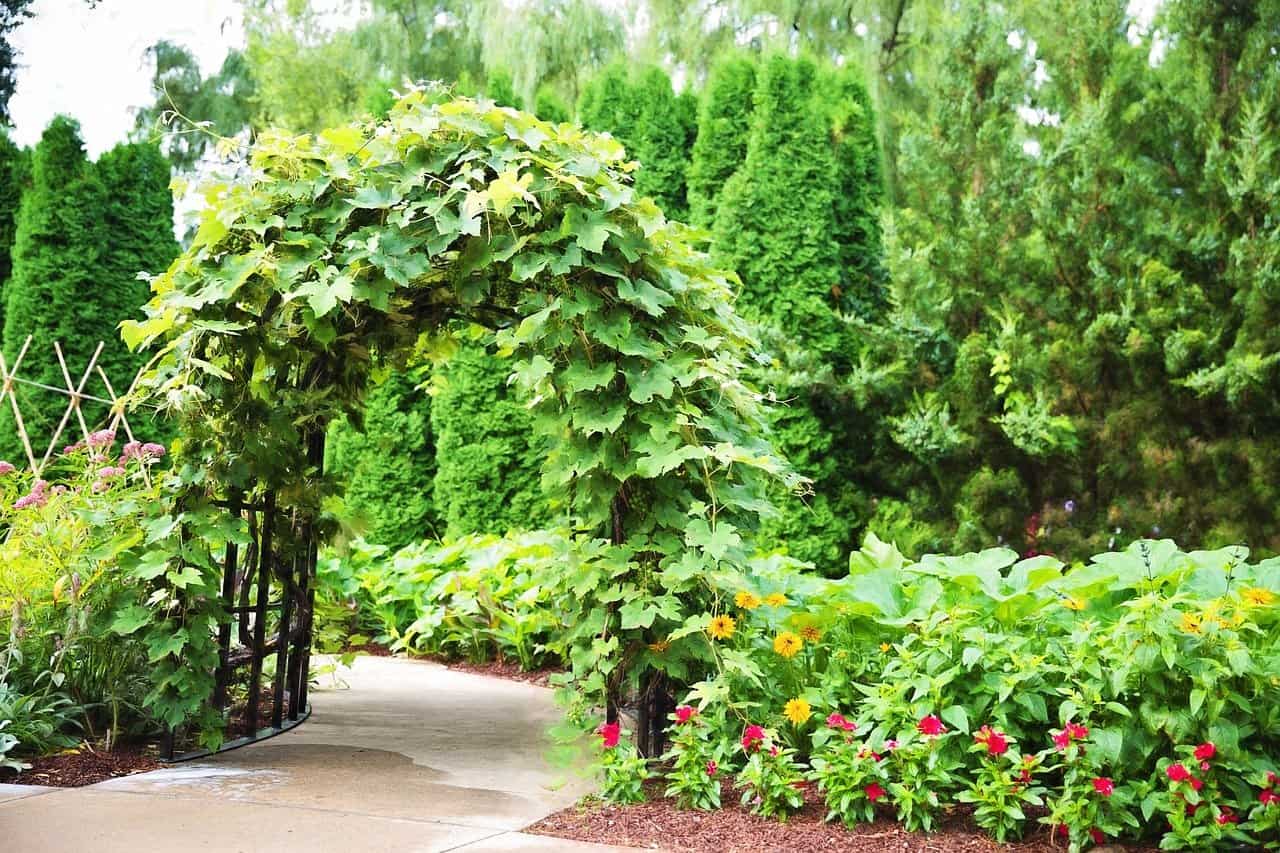 Pergolas are a great decorative element of gardens. They also form an excellent support for climbing plants. Such a structure can later become a perfect place to rest. The effect you get depends on what plants you plant. See our suggestions
Pergolas can have different functions on your property. A romantic nook, a tunnel connecting two parts of the garden, a decorative canopy over the place where the car is parked or simply a shady spot intended for meetings with friends and family. These are tasks that the mentioned construction will certainly cope with. Speaking of form, the pergola can be made of wood or metal materials. You can make the design yourself or buy a ready-made one. Whatever plantings you choose, attach them with tendrils, roots, spikes, or hairs to walls, trees, fences, and trellises. To make it easier for them to climb up, you can also attach a climbing net to the pergola to make the plants grow faster and bushier. This is a great alternative to screens, walls and other covers. What plants will work best with such a structure?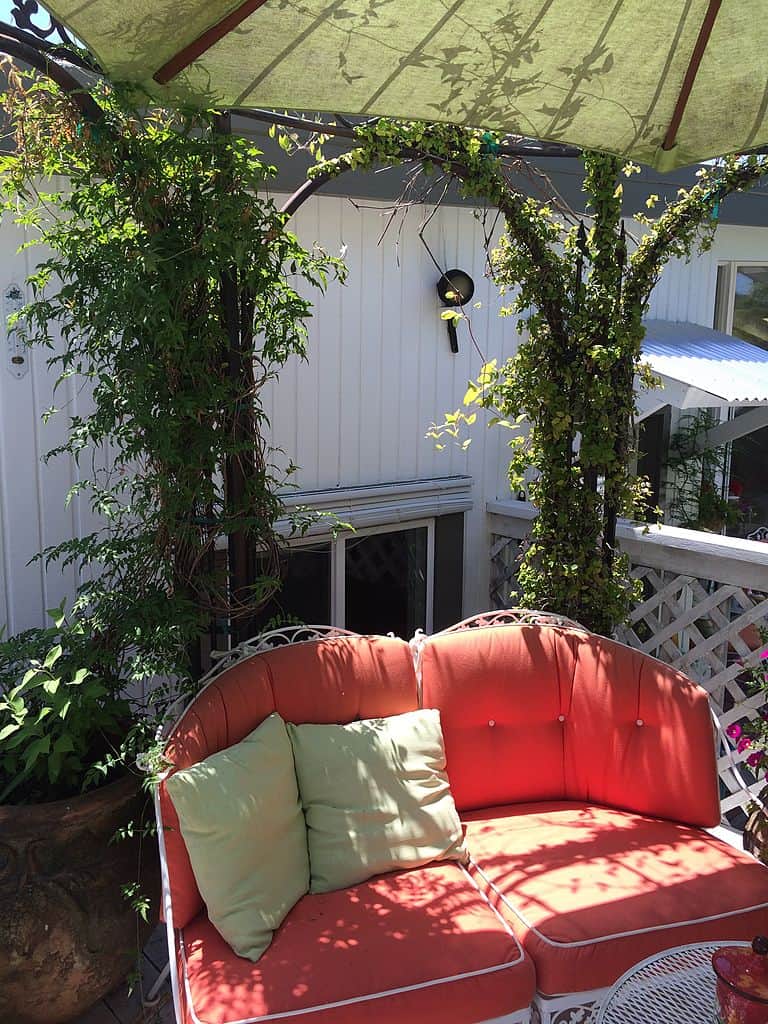 Fragrant vines for the terrace
Fragrantpeas have strongly scented flowers and are very colorful. Unfortunately, it only grows up to 150 cm high, but it can complement other compositions. For slightly more experienced gardeners we recommend climbing roses. These are very demanding flowers. They often fall ill and are attacked by numerous pests. Among the varieties of roses worth recommending is Goldstern, with yellow, permanently retaining color buds. It's a pity that in order to get the effect in a form of blooming wall, you have to wait even 3-4 years.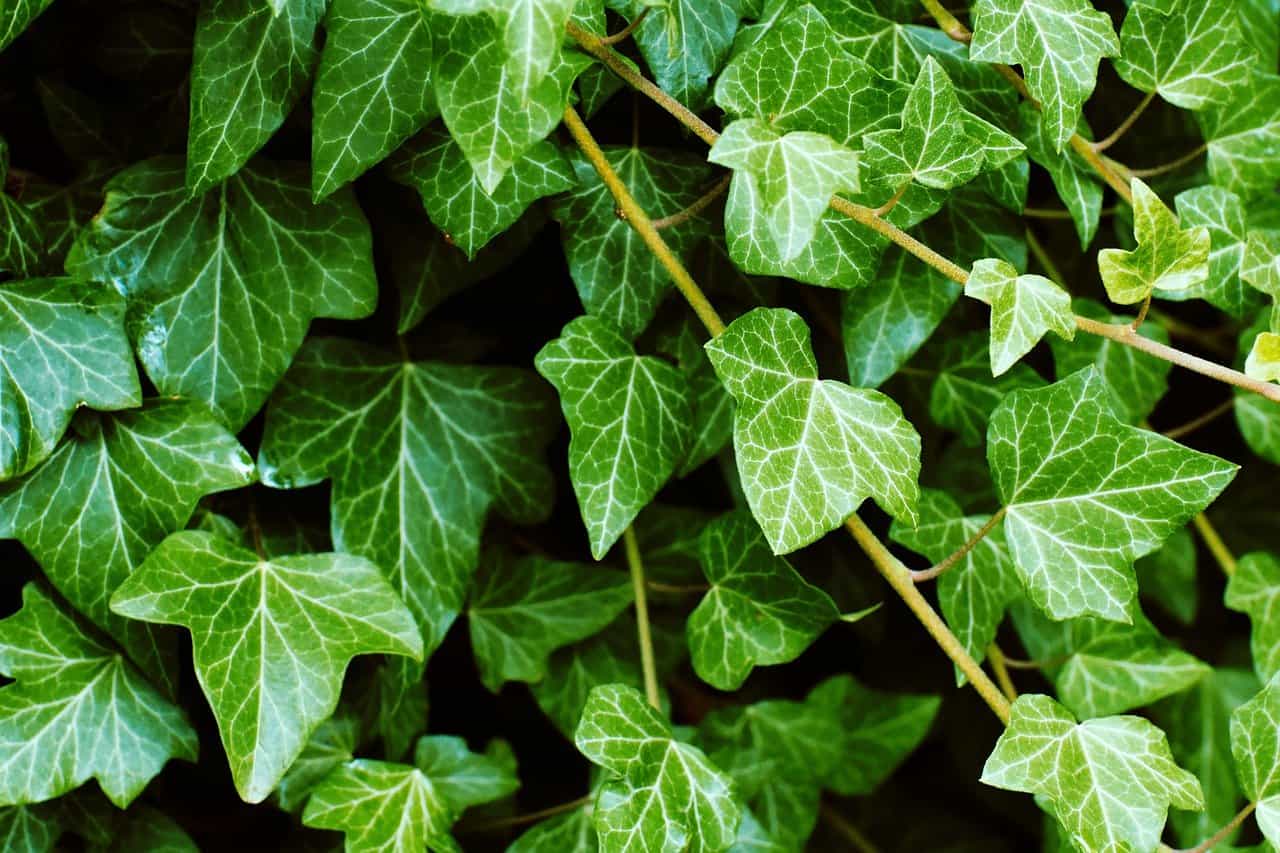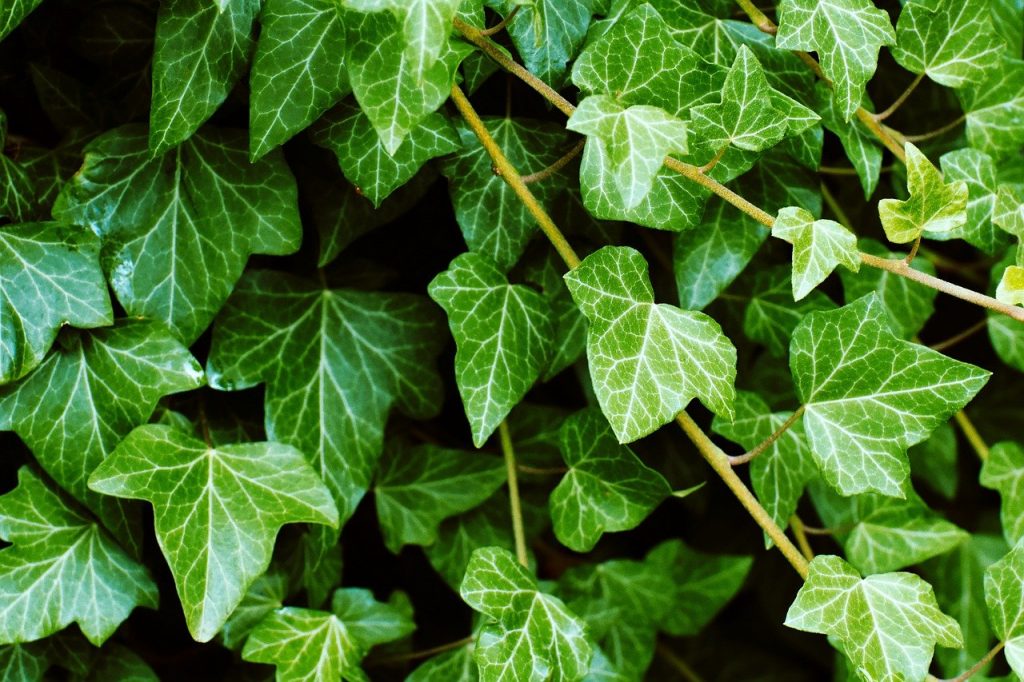 Flowering plants for pergola
Are you more interested in showy and multicolored flowers than in green planting? If so, choose a glycine. Depending on the variety, it comes in white, pink and purple and the size of the developed buds is often as large as 60 cm. The only downside is that you have to wait 4 to 5 seasons for this spectacular effect. Another idea is the original flowers of honeysuckle. It has tubular flowers, slightly fragrant, pink outside and yellow or dark purple inside. Surely your guests will not pass by this vibrant decoration indifferently.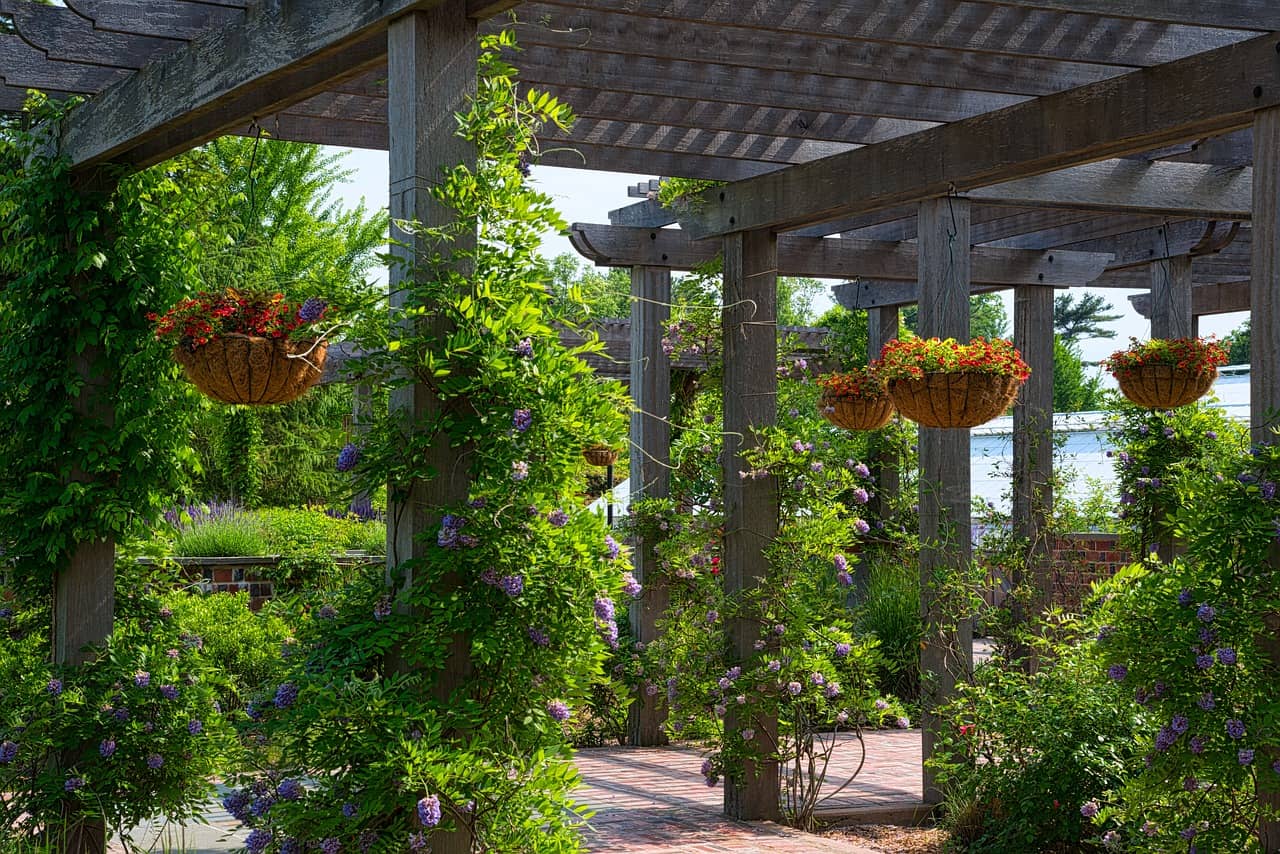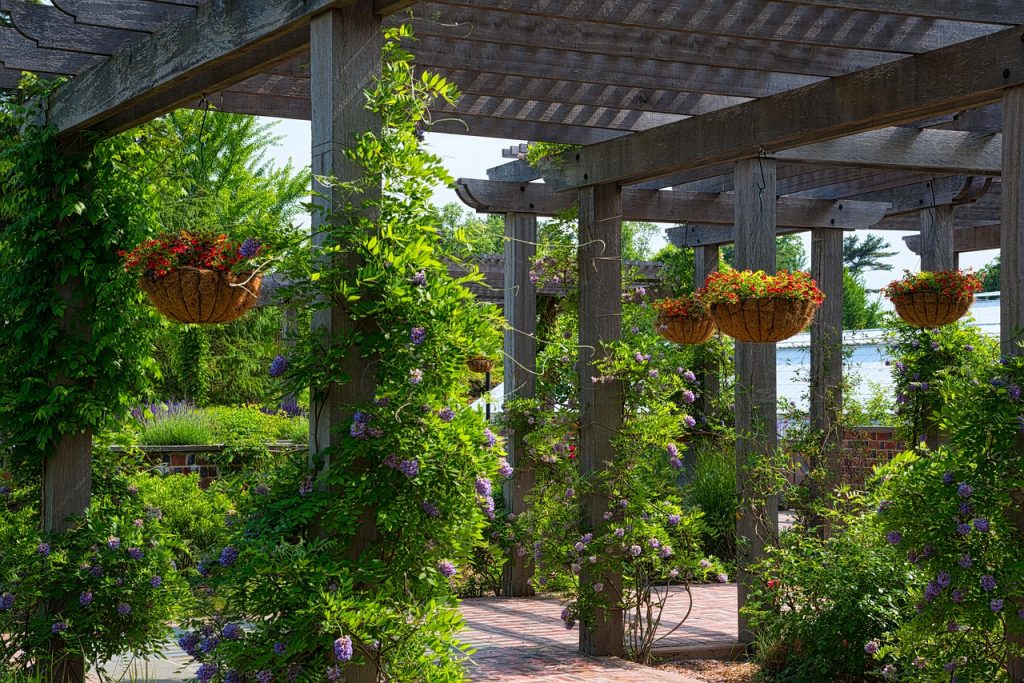 Once upon a time..
If your home looks like old, historic architecture, keep the aesthetic consistent. The origins of the pergola date back to antiquity. Until now in the Mediterranean countries on wooden structures climb the branches of grapevine. It is undemanding, looks dignified, grows quite fast, and for the winter sheds its leaves. But before it sheds its leaves, it decorates the garden with beautiful, fiery colors of red, orange and yellow.
Edible planting suggestions
Imagine sitting under a pergola and picking delicious fruit. This will be possible if your design includes Chinese citronella. Its fruits are quite sour and hard, but they are suitable for making tasty preserves. It grows quite slowly – the annual growth is about 1 m. Besides fruits, you can also use vegetables for planting. For this the cylindrical sponge plant will be perfect. In our climate it is an annual plant. It has large leaves and in late summer long, green, tapering fruits that look like a cucumber and taste a little like zucchini.
Plant ideas for the impatient
Have you already found many beautiful plants that you would love to see on your pergola, but don't want to wait long for them to bloom? Most of them, unfortunately, need several years to achieve the target effect. But there is a way. In just a few weeks you can become the owner of a magnificent ornamental plant in your garden or on your terrace. All thanks to the Tangut Clematis. It grows quickly but for a short time. It has yellow or pink blossoms which turn into fluffy fruit heads over time. Bucharian knapweed will also make an instant impression. It can grow up to 5 feet in a year. It has small, stubby leaves and tiny white flowers.
Choose the plants that best suit your needs and enjoy them on your decorative pergola.