There are plenty of recipes for the perfect apple pie. With crumble, meringue, rhubarb or traditional with apples, sprinkled with powdered sugar. However, the best is the one baked by mom and its taste and smell we remember for life. Today I will share a recipe for apple pie from my mother's notebook. Such an apple pie was baked by her mother and today I bake it with my daughter. The recipe is simple and the apple pie always turns out well! It has only one downside, it disappears from the baking tray in no time and is rarely left for the next day.
Ingredients:
5-6 large apples, preferably hard and sour like szara reneta or antonovka,
3 cups of wheat flour,
3 yolks and one whole egg,
1 regular margarine,
¾ cup sugar,
1 package of vanilla sugar,
2 teaspoons baking powder,
a flat teaspoon of cinnamon,
breadcrumbs to sprinkle the baking tray.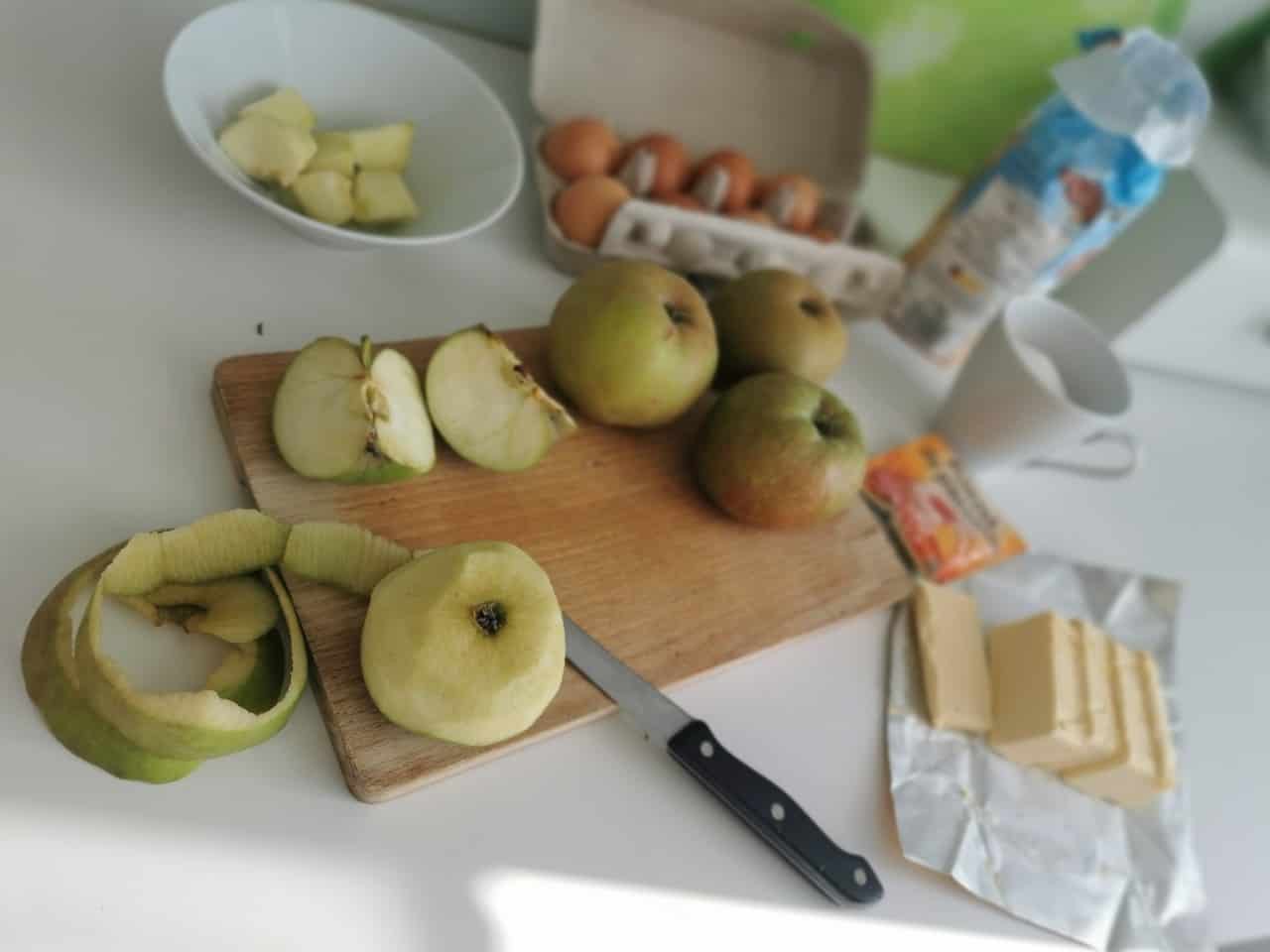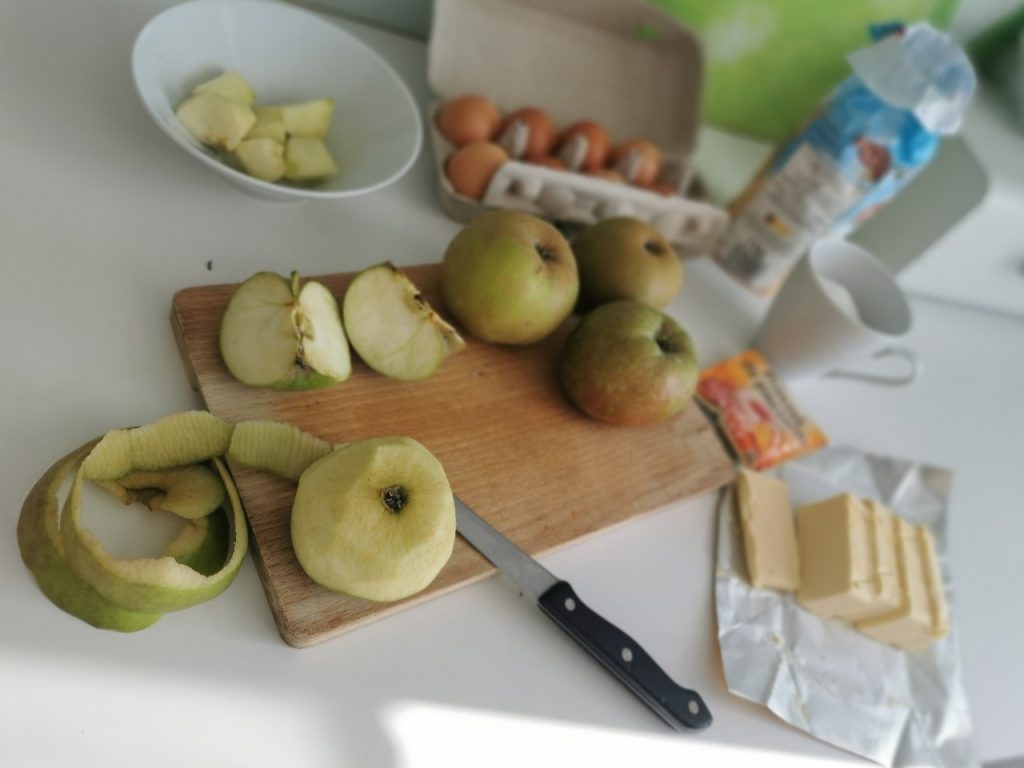 >> See also: Delicious and simple apple pie with crumble – recipe
Preparation:
1. Peel the apples from the skin, clean out the seeds and cut into quarters. Oven set at 180 degrees upside down, without fan
2. Sieve the flour with baking powder through a sieve, thanks to which the dough will be crumbly and delicate. Add the remaining dry ingredients: sugar and vanilla sugar. Mix everything together
3. Cut the margarine into smaller pieces, add to flour and rub together with your fingers. Add yolks, one whole egg and knead the dough. Knead the dough until all the ingredients are combined.
4. Grease a cake tin measuring 21 cm x 27 cm (or square 24 cm x 24 cm) and sprinkle with breadcrumbs, so that after baking the apple pie does not stick to the tin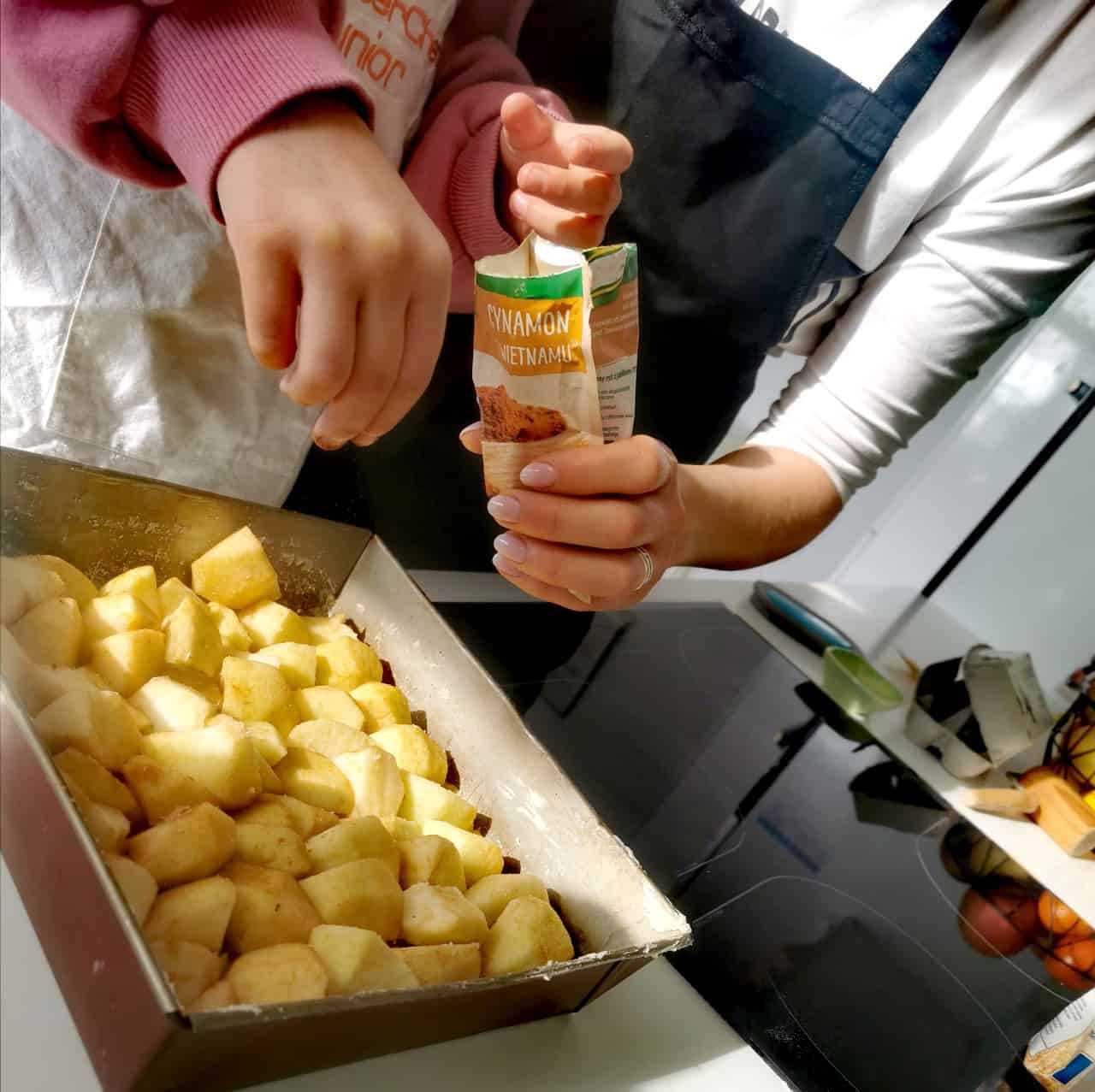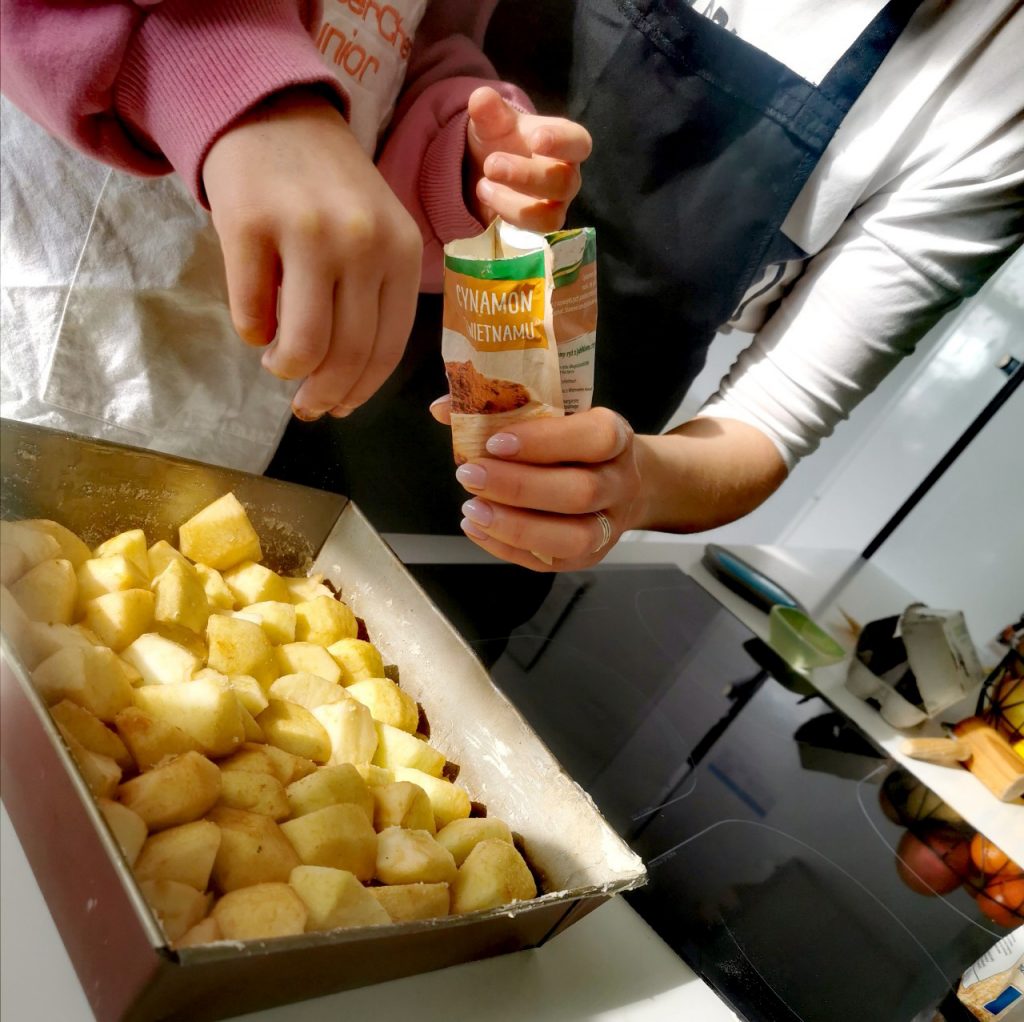 5. Divide the dough into two equal parts. Place the first one on the bottom of the tin and stretch it with your fingers, carefully filling the tin. Prick the dough with a fork and sprinkle gently with breadcrumbs, so that the breadcrumbs absorb the juice, which let the apples during baking and the bottom will not be wet
6. Then tightly arrange the apple pieces on the whole surface of the dough. Sprinkle the apples with cinnamon and again sprinkle with breadcrumbs, then place the second part of the dough, covering the apples thoroughly
7. Put the tray in the oven and bake for about 45 minutes until golden brown. After baking remove the apple pie from the oven, let cool for a while and sprinkle with powdered sugar. It tastes great when still warm with vanilla ice cream. Enjoy!