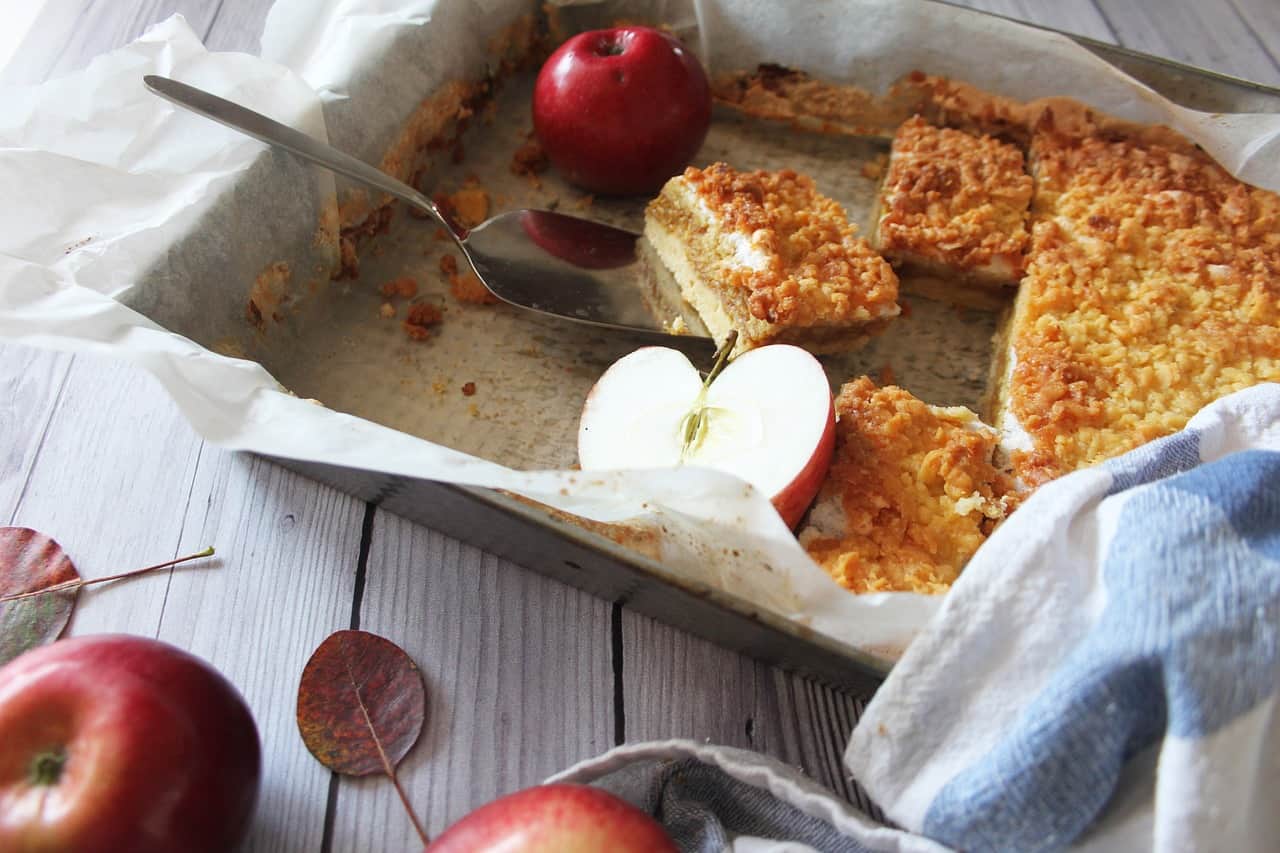 There is nothing better than the smell of freshly baked pie at home. See how to make the tastiest apple pie – quick and easy!
Poland is the third largest producer of apples in the world, after China and the United States. These fruits are a source of many vitamins, minerals and fibre. The fact that they are grown in our country and do not have to travel hundreds of thousands of kilometers makes that they contain fewer chemicals and are healthier. That is why it is worth introducing apples into your daily diet. We present a recipe for the delicious use of these fruits.
>> See also: Szarlotka jak u mama
Apple pie with crumble
Ingredients:
1.5 kg of apples,
2 cups wheat flour,
200 g butter cube,
1 egg,
1/4 cup sugar,
2 teaspoons of baking powder,
1 teaspoon of cinnamon
Preparation:
Put flour, sugar, baking powder in a large bowl and add egg and butter. Optionally, a pinch of salt.
Mix all the ingredients with your hands or a mixer.
Form a ball of dough and put it in the fridge for an hour.
In the meantime, prepare the apples. Peel them and divide into quarters, then remove the core. Grate them on a coarse grater. Set aside for 20 minutes. When the apples release their juice, squeeze it out. Add cinnamon
Put half of the dough from the fridge into the freezer.
Line a baking pan with baking paper. Place the dough from the fridge on it, and then a layer of apples.
Grate the previously set aside half of the pastry from the freezer and place it on top of the apple pie.
Put the whole thing in a preheated oven to 180 degrees for 70 minutes.
The apple pie with crumble is ready. Enjoy!