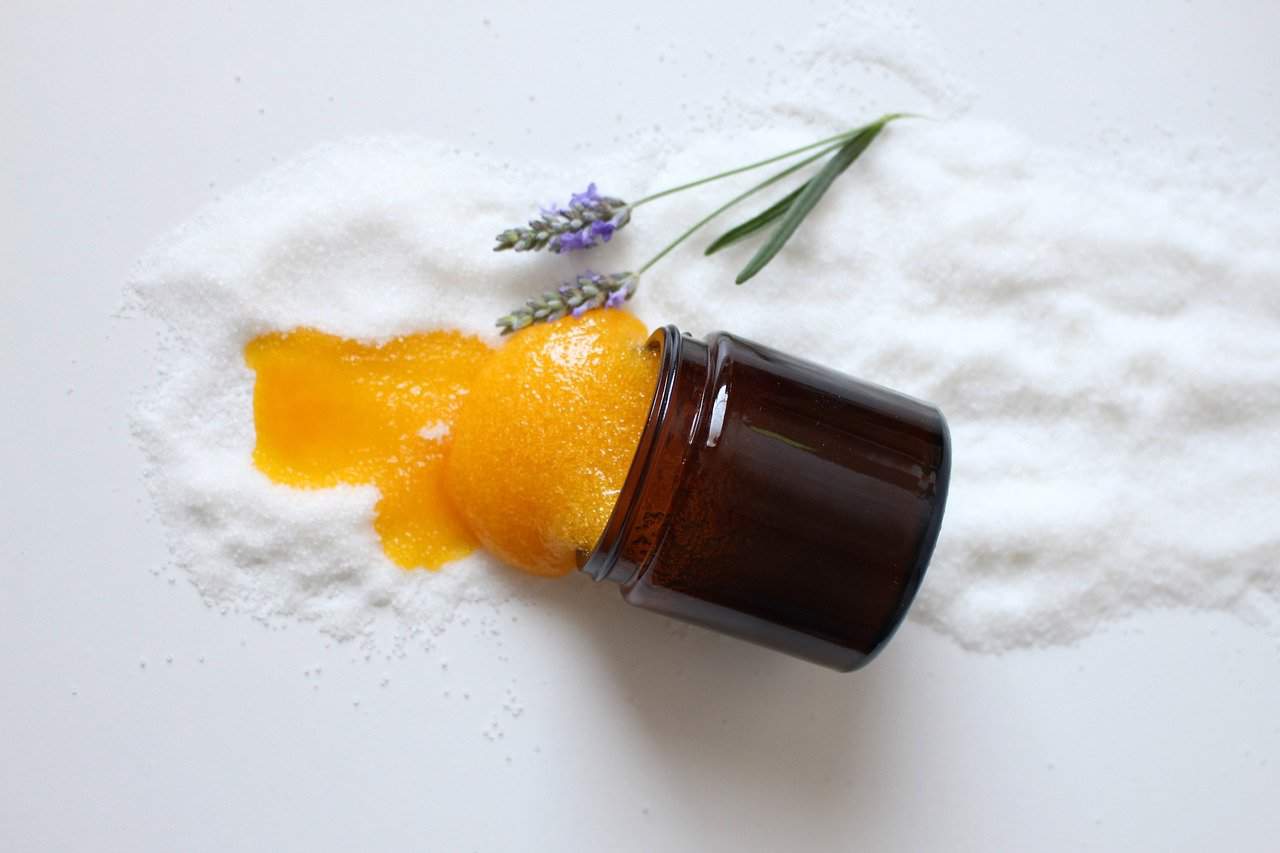 Daily skin care is very important. In addition to creams, toners and masks you should also use scrubs. See which parts of the body you should use them for and how to make them yourself at home.
Why use peeling?
A thin layer of dead skin builds up on your body every day. This is a natural cycle, older cells are pushed out by new ones. This process produces water and fats that seal the epidermal lipid mantle. As a result, your skin can become rough, gray, polluted and tired. It is thanks to scrubs that all this can be prevented.
The epidermis protects you from external factors such as dust, fumes, UV radiation and sweat. With the help of regular care you will remove dead skin, smooth the skin, unblock the sebaceous glands, prevent blackheads and delay the aging process. Sound interesting?
Many people often forget about peeling or think that such a procedure can only be performed in a professional beauty salon. Nothing more misleading, you can do spa in the comfort of your own bathroom.
Facial peeling
Face peeling is recommended for both mature and young faces. In the latter case, you need to be much more careful. The skin often has a tendency to develop imperfections. They are definitely a contraindication for this type of treatment. Instead of helping, scrubbing can harm and move pimples to other parts of the face as well.
If you are not struggling with this problem, then you can confidently start making the concoction presented below. It is suitable for dry, combination and oily skin. Depending on your complexion, use the scrub at a different frequency. If you have oily or combination skin, use it 1-2 times a week, and if you have dry skin, then 1-2 times a month is enough.â
Coffee facial scrub
Ingredients:
3 teaspoons of coffee grounds,
5 teaspoons of olive oil,
1 teaspoon of ground cinnamon.
Method of preparation:
Mix all the elements together thoroughly. Always apply to previously moistened skin, massaging in circular motions.
Body scrub
In addition to your face, use a body scrub all over your body too. It too has impurities on it. Your skin will absorb lotions and oils better later. You can also use things found in your kitchen for scrubbing. Perform it 2 times a month.
Oatmeal body scrub
Ingredients:
2 tbsp olive oil,
4 tablespoons of milk,
2 tablespoons oatmeal,
2 teaspoons of honey.
Method of preparation:
Grind the oatmeal in a coffee grinder. They should be ground coarsely, not just dust. Add the remaining ingredients and mix thoroughly. Be sure to use it as soon as it is made, as it thickens quickly. Similar to the face scrub, massage your body with it in circular motions.
Scrub for the scalp
It may surprise you, but your scalp needs cleansing too, and it's not all about the shampoo. It just removes styling product residue and anything else that's built up in your hair. Scrubbing can help stimulate hair growth, regulate the sebaceous glands on your head and even reduce hair loss. Your hair will be shiny, soft, smooth and supple, all because your skin will better absorb the nutrients in your shampoos and conditioners. Use once a month.
Sugar scrub for the scalp
Ingredients:
4 tablespoons of cane sugar,
3 tablespoons shampoo,
2 tablespoons of aloe vera gel.
Method of making:
Mix all the ingredients together. Wet your hair with warm water and gently massage your scalp for about 5 minutes. Do not rub the substance into the whole hair, only into the skin. Afterwards, rinse your hair thoroughly and apply your favorite conditioner.
Which scrub will you try first?
>> See also: How do I take care of my skin in the winter? Skin care for dry skin