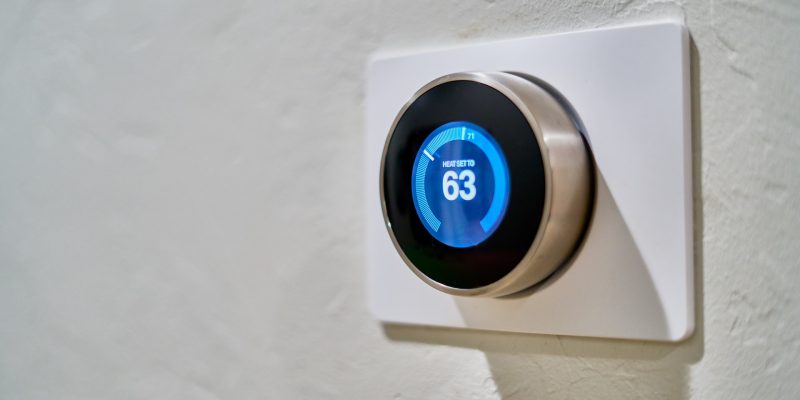 Alarm systems are useful not only in public institutions and companies, but also in homes and construction sites. But don't you have an electrical system connected? Don't want to forge walls? Or are you looking for an alternative that does not require the consumption of electricity? If so, you should familiarize yourself with wireless alarms. In the following article we have included everything you need to know about them. Check it out!
Wireless alarm system – what is it and on what principle does it work?
It used to be that alarm systems were a sizable investment that only owners of office buildings and expensive villas could afford. Fortunately, technology has advanced so much that what seemed unattainable is now almost commonplace, regardless of our material status. Now you don't even need to have an electrical connection to install an alarm in your home and feel safe.
All thanks to wireless alarm systems, which can be powered by either batteries or a rechargeable battery. They consist of sensors and a control panel. Importantly, we need to use products from the same manufacturer in a single wireless installation. Otherwise, interference can occur and the system will not be effective.
And how does it all work? We have a central control system and sensors distributed throughout the house. Depending on the model, messages can be sent unidirectionally – that is, the detector sends a signal to the control panel from time to time, and bidirectionally – not only the detector sends a signal, but also the control panel, checking that everything is working. The level of battery charge is also monitored on an ongoing basis. Wireless systems differ primarily in range, that is, how far the sensors can be from the central panel.
In turn, how do we receive messages from the central panel about radio transmission interference or a breach in system security? Through a cellular link, so we get relevant notifications all the time. In addition, when someone wants to break any of the elements or open the panel's housing, sound and light signals will let us know right away.
Interestingly, the wireless alarm system can also be connected to motion detectors or smoke detectors. This will further improve the security level of your home.
How to install wireless alarm sensors yourself?
We do not need professionals to install alarm sensors and control panel. We can easily do it ourselves. There is no need to forge walls, drill holes or make other modifications. The most important thing is to read the installation instructions and stick to the manufacturer's recommendations. Also remember to place the sensors high up, so that they are not obstructed and nothing else interferes with the connection to the central unit. It's also best to install and run the central panel first, and then the sensors, which we rearrange until we get a good signal. Then we can mount them permanently
main photo: unsplash.com/Dan LeFebvre