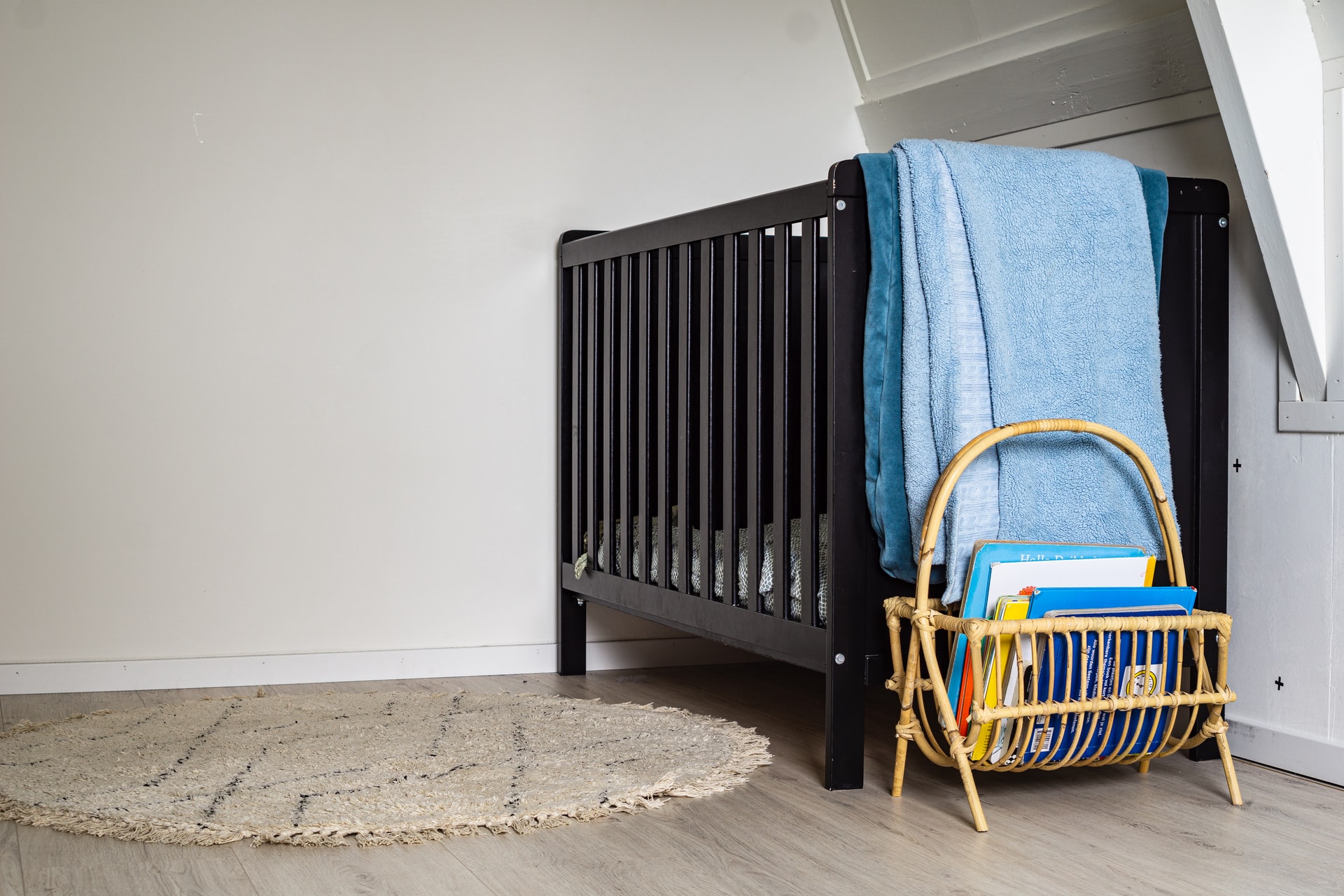 The appearance of a new baby in the world is a great event. It is associated with great excitement, but also with stress, which makes future parents sleepless nights. After all, before the mother with a newborn comes home, the room for him must be properly prepared. What should be in the room for the baby, and what is not worth investing in? Here we suggest!
Does a baby have to have its own room?
With older children, the sense of ownership and privacy is getting stronger, so they should have an organized space for themselves. Newborns and babies do not yet have a strong need to own things, and the sense of privacy is practically non-existent, so their space can be in the parents' bedroom, for example. Such a corner for a toddler facilitates the issue of night feeding, changing, provides greater security, because the parent can always keep an eye on the child. If you decide that the infant from the earliest stages of life should sleep in his room, it will be necessary to purchase an electronic nanny, so that you can always control what is happening with the toddler. A separate room for the baby during infancy also means that parents will spend less time in their bedroom and more time in the toddler's room, as trying to get the baby back to sleep can take a really long time.
What can't be missing from a baby's room?
Until the age of six months a baby eats only mother's milk or modified milk. This necessitates frequent feeding. Therefore, the baby's room cannot lack a place for feeding. A comfortable chair and a feeding cushion, for example from panpierog.pl, is an absolute necessity in every corner for a toddler . If the child drinks modified milk, it is also worth having a station at hand for convenient preparation of a bottle with the meal. A tall cabinet, inaccessible to the child, on which stands an electric kettle, water filter and a can with milk will significantly facilitate feeding, especially at night. Apart from that, a crib adjusted to the age and needs of the child is indispensable in the room, as well as a changing table, which will allow to change the baby's diapers comfortably and safely
What is unnecessary in the room for a toddler?
All kinds of decorations, accessories and toys for a baby's crib are an unnecessary expense. Such a toddler not only will not play with toys in the sleeping area, but also should not do so, because the resting zone should be clearly demarcated. Crib bedding, toys, blankets, pillow and other accessories in the crib also pose a serious danger to the sleeping infant. In a crib or an extra bed, all that is needed is a mattress and a toddler dressed in a special sleeping bag. Any kind of canopy or decorative frills on the sides of the bed is also completely unnecessary decoration, which can have a negative impact on the development of the child, because such additions block the stimuli that should reach the baby and stimulate his brain. Closing the space around the crib with a canopy will make visual stimuli completely blocked, and sound stimuli will be muffled and distorted
Arranging a space for a toddler, no matter whether it is just a corner set aside in the parents' bedroom or a whole room, is not as complicated as it may seem. A child at the initial stages of life has really few requirements concerning its living conditions. A comfortable crib, parental love and plenty of milk are enough; the time for extras will come later
Sven Brandsma/unsplash.com