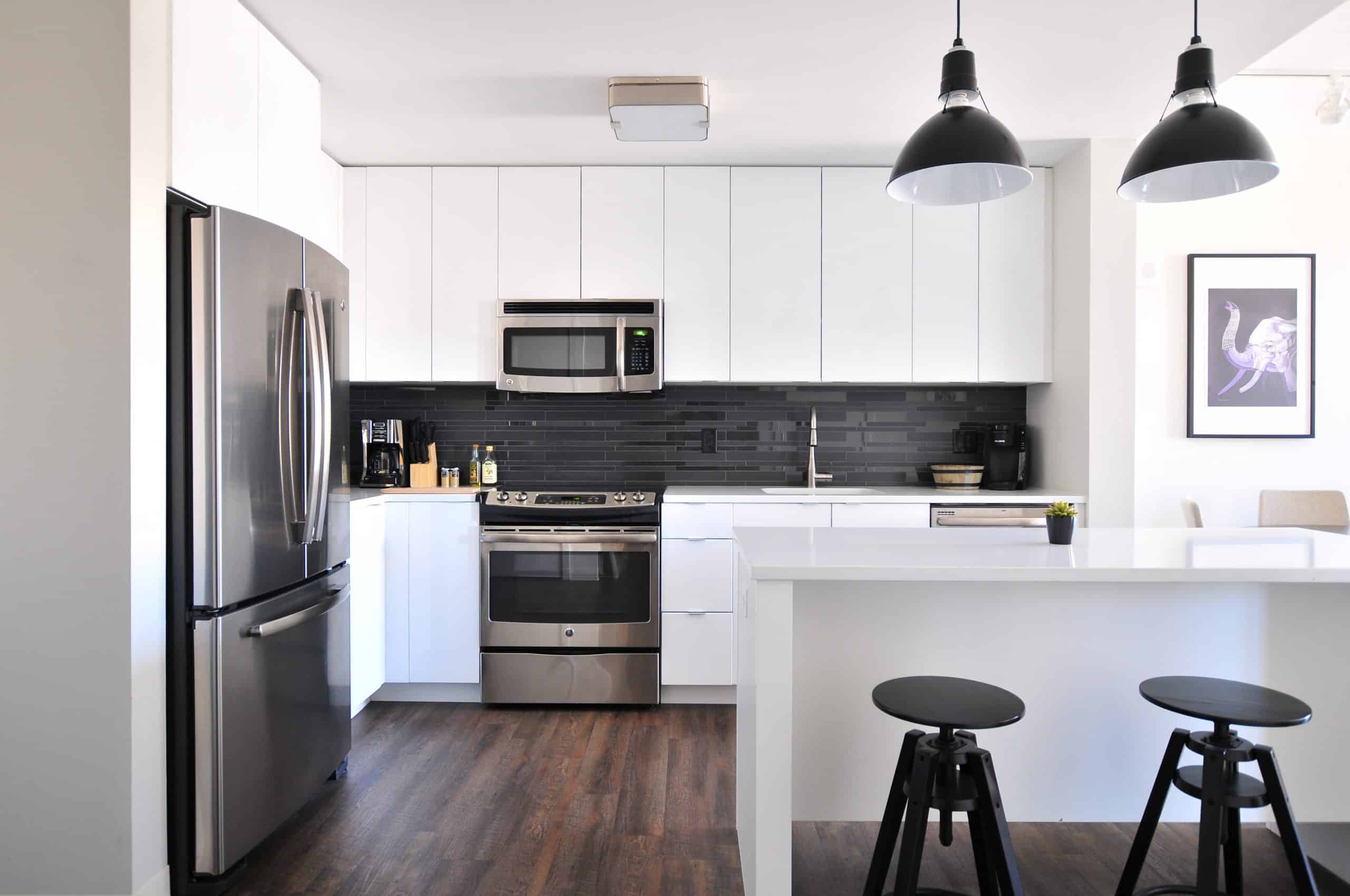 Idyllens

>

In the kitchen
What furniture to choose for a classic style kitchen?
You need about 4 min. to read.
If you are planning to design a classic style kitchen, be sure to read our short guide. We tell you what to consider when choosing equipment to make your kitchen look elegant and functional at the same time.
Classical style characteristics
The classic style is timeless and for many people has become a symbol of good taste. Above all, it combines a muted color palette with natural products such as wood and marble. Interior designers emphasize that bright color compositions and decorative unimposing give the interior a chic look. Modern kitchens decorated in the classic style often draw on the aesthetics of vintage and Scandinavian style.
Harmony and moderation in design
One of the most important features of the classic style is the way the room is arranged. This does not necessarily mean a minimalist aesthetic, but it is worth remembering that the classic style often shies away from glamour and focuses on accentuating free space. In a classic kitchen, everything should harmonize with each other – from the color of the floors and walls, through the colors and finishes of the furniture, to details such as, handles, knobs or texture of textiles. It is worth choosing simple furniture, devoid of conspicuous ornaments, which through their universality will not go out of fashion. For kitchens, it will be a great idea to have ready-made furniture, which will make it easier for you to maintain cohesion kitchen furniture setit will be easier for you to maintain the coherence of the decor. When choosing furniture, it is worth betting on warm colors such as whites, grays, beiges or browns. Lovers of classic solutions emphasize the importance of choosing solid furniture made of high quality materials, thanks to which it will serve for years. It is not worth buying furniture influenced by a current trend, but rather focus on durability, precision and comfort of use in the long run.
Functionality of a kitchen
In the kitchen, as important as the aesthetics or quality of furniture and equipment, is undoubtedly the functionality of the room. To make the best use of the available space, you can choose modular kitchen furniture. Thanks to this solution you can adjust the arrangement of furniture to your own needs and create a harmonious arrangement by choosing, among others, finishes of fronts, handles or countertops. Modular furniture is especially recommended for small spaces.
Attention to detail
Before buying furniture, it is worth thinking carefully about the organization of cabinets and how to store products and utensils for cooking. It is worth choosing practical and capacious kitchen cabinetsto bury most of the kitchen utensils in them. This will make it easier to keep the kitchen tidy and use the free space to display crystal glasses or elegant tableware. Standing or hanging cabinets with glass doors are suitable for this. Equally important, as the storage system, is the choice of lighting and accessories, such as textiles or small household appliances. In a classic style, it is important to maintain a balance of colors. Dark and light woods, marble countertops, glazing and delicate golden accents work well in a kitchen. Lamps are also worth considering. In a modern kitchen, discreet led lighting, mounted above the worktop, will do well. Fans of traditional solutions may choose an elegant chandelier, which will be an elegant addition in itself. It is worth betting on a warm, pleasant to the eye light, which at the same time will be clear enough to perform tasks in the kitchen, such as cutting or measuring ingredients, to be comfortable for all household members.
Main Photo: Naomi Hébert/unsplash.com