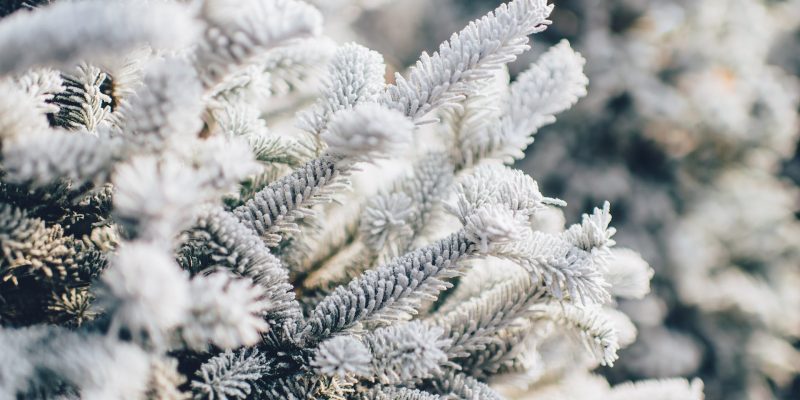 Many trees and shrubs need to be protected from winter. Which ones and how to do it so that they can survive the cold days and nights?
Trees and shrubs that come from fairly warm climate zones usually need to be protected from winter. Heavy frosts could harm them. Popular plants that require protection include, for example, peonies, hydrangeas, most varieties of roses, magnolias, Syrian ketms and palm maples. As for trees, it is important to protect young seedlings of fruit trees such as apricots, cherries, pears or plums.
When do you need to protect trees and shrubs?
There is no single date when it comes to covering trees and shrubs. In this case, you need to observe the aura outside the window. Covering plants too early can also harm them. Then they may steam up, rot or become home and at the same time food for rodents seeking shelter. Experts recommend that various types of coverings should be put on trees and shrubs when the first frosts of up to -5 degrees Celsius appear.
What to cover the trunks with?
To cover trees and shrubs, the best are special protective hoods (for purchase in garden stores), agro-textile or straw. However, it should be borne in mind that the last option, although all-natural, often encourages rodents to settle in it for the winter. So if you opt for straw, then it's a good idea to roll out a net around it. The trunks can also be covered with paper and Styrofoam.
For some flowering trees, such as chalice, hydrangea and rose, it is recommended to put insulating material around the trunk – bark, peat, leaves or a mound of earth.
How to protect fruit trees in winter?
Young fruit trees require a little more attention than those that have been growing in the orchard or garden for many years. It is especially important to provide extra protection during cold weather for drupes, namely the popular cherries, apricots, cherries or peaches. These species of trees are sensitive to low temperatures, so it is advisable to cover them whole – both trunk and crown. It is worth wrapping the branches with an agro-fiber cloth, in turn, at the ground around the trunk it is good to make a mound of earth reaching 30-40 cm.
Whitening of trunks for winter – when is it necessary?
Another method of protecting trees and shrubs for winter is to bleach the trunks with lime. This is done to eliminate the heating of the branches. This also prevents the activity of the sap inside the tree from being stimulated. Lack of bleaching can contribute to cracking or bursting of the trunk.
Experts recommend that trees should be bleached in December or early January
In winter you should also remember to gently shake the snow off trees and shrubs, so that branches do not break or become deformed. If, due to the weight of the white fluff, the plant becomes deformed, then gently tie it with twine and fix the shoots that have deflected. This procedure should be done quite gently so as not to break anything.
main photo: unsplash.com/Ian Schneider