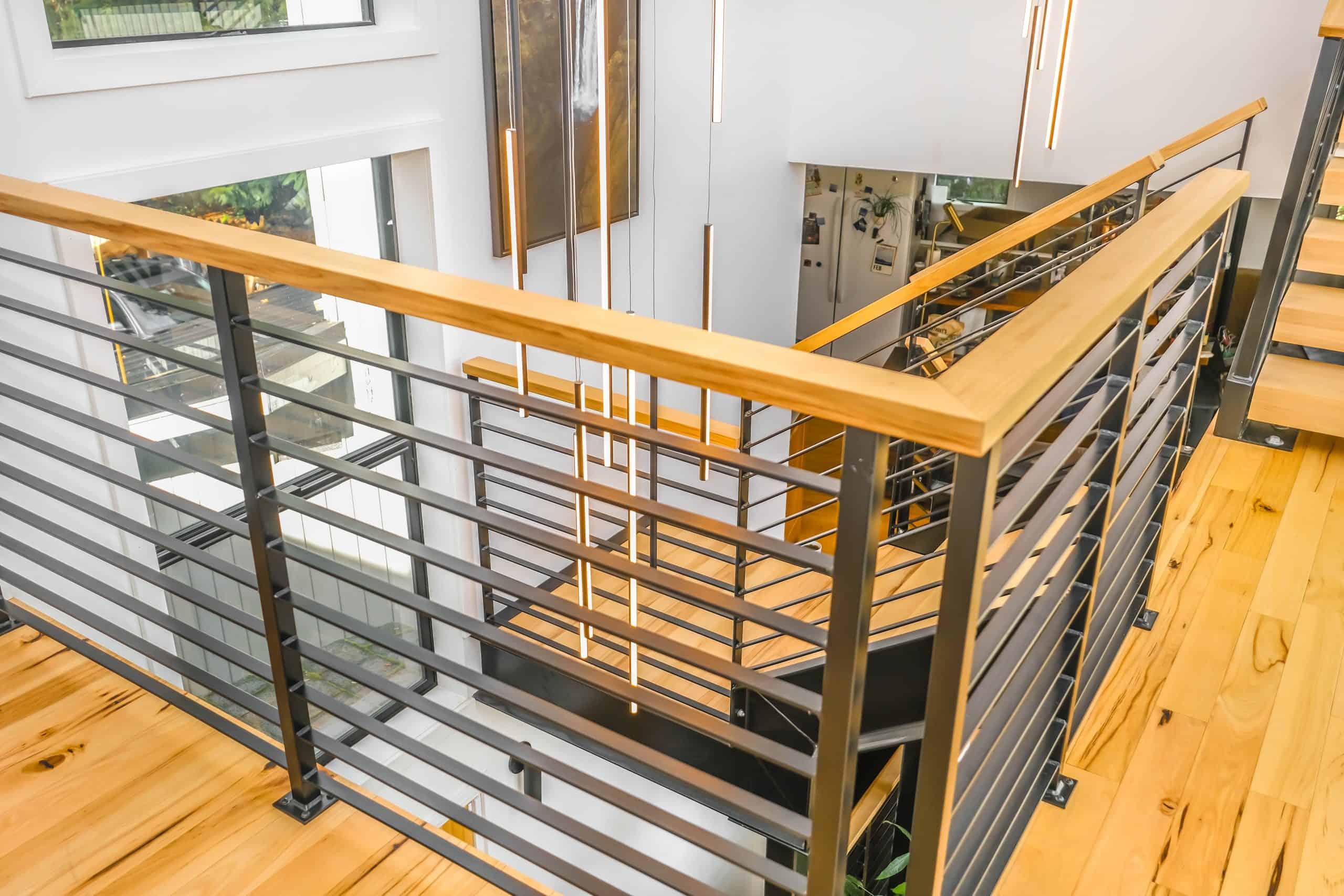 Idyllens

>

Uncategorized
Interior openwork balustrades. Advice and inspiration
You need about 3 min. to read.
The devil is in the detail! And interior openwork balustrades can change every interior. Today we suggest what to choose and what is worth remembering.
What are the balustrades for?
Firstly, to ensure safety during the ascent and descent of stairs. Secondly, to complement the interior with appropriate elements. Already long time ago, interior balustrades ceased to be just an element of stairs. Now they have become a form of space decoration
On the market you will find light, modern balustrades with beautiful patterns, but also classically made, heavy balustrades. It all depends on what kind of stairs you have and in what style the space in your house is decorated. Also, the material of which the interior balustrade will be made, depends on what style rules in the room, but of course, the most important thing is whether the stairs, to which you will match the balustrade, are wooden, or perhaps metal or glass
Wooden balustrades
These are by far the most popular balustrades. Beautiful, openwork compositions of wood will work rather well in classic, traditionally decorated rooms. Wood warms the interior and gives it a bit of elegant chic. One advantage of wooden openwork railings is that they can be easily adjusted to practically any shape of stairs.
Beautiful wood patterns can be achieved by carving, milling or turning. Our advice: remember to make the balustrade from the same type of wood as the stairs – it will give coherence to the whole composition. Below we suggest, what kind of wooden balustrades to choose.
Like in a fairy tale
The arrangement of these stairs and railings brings to mind the fairy tale "Beauty and the beast". The classic form of the balustrade with beautifully cut elements from the tree will be suitable for subdued, elegant interiors. Reflecting light, in turn, emphasizes the beautiful color of the entire arrangement
Modern
This is an inspiration for fans of a slightly more modern style. Balustrade here was made of wood with the help of laser, and then painted gray, so it contrasts with the bright color of stairs and subdued space around.
Metal balustrades and more
It should be said openly – openwork wooden balustrades are slowly becoming forgotten. In their place jump instead of modern (but not always!), fancy balustrades made of metal, steel, or even glass. The advantage of balustrades made of these materials is that they look great both with metal or steel or concrete stairs, but also wooden. Metal or steel balustrades are often forged by hand by craftsmen and are our personal little works of art
Minimalism
A classic example that less is more. Minimalist openwork balustrade in a light shade works perfectly with a muted wall and white stairs. As you can see, metal balustrade perfectly "gets along" with wooden stairs. The whole arrangement looks really interesting
Claw
Here, also the wooden stairs (this time in a more classic form) are combined with a metal openwork balustrade. The classic character of stairs has been broken with a modern character of gray balustrade, thanks to which the whole has gained an unobvious look.
Black and white for the brave
This inspiration will not appeal to everyone. However, if you like unobvious, unusual solutions and elements in your interiors, you definitely need to be inspired by this arrangement. Modernity? Here you go!
Main photo: Zac Gudakov/unsplash.com