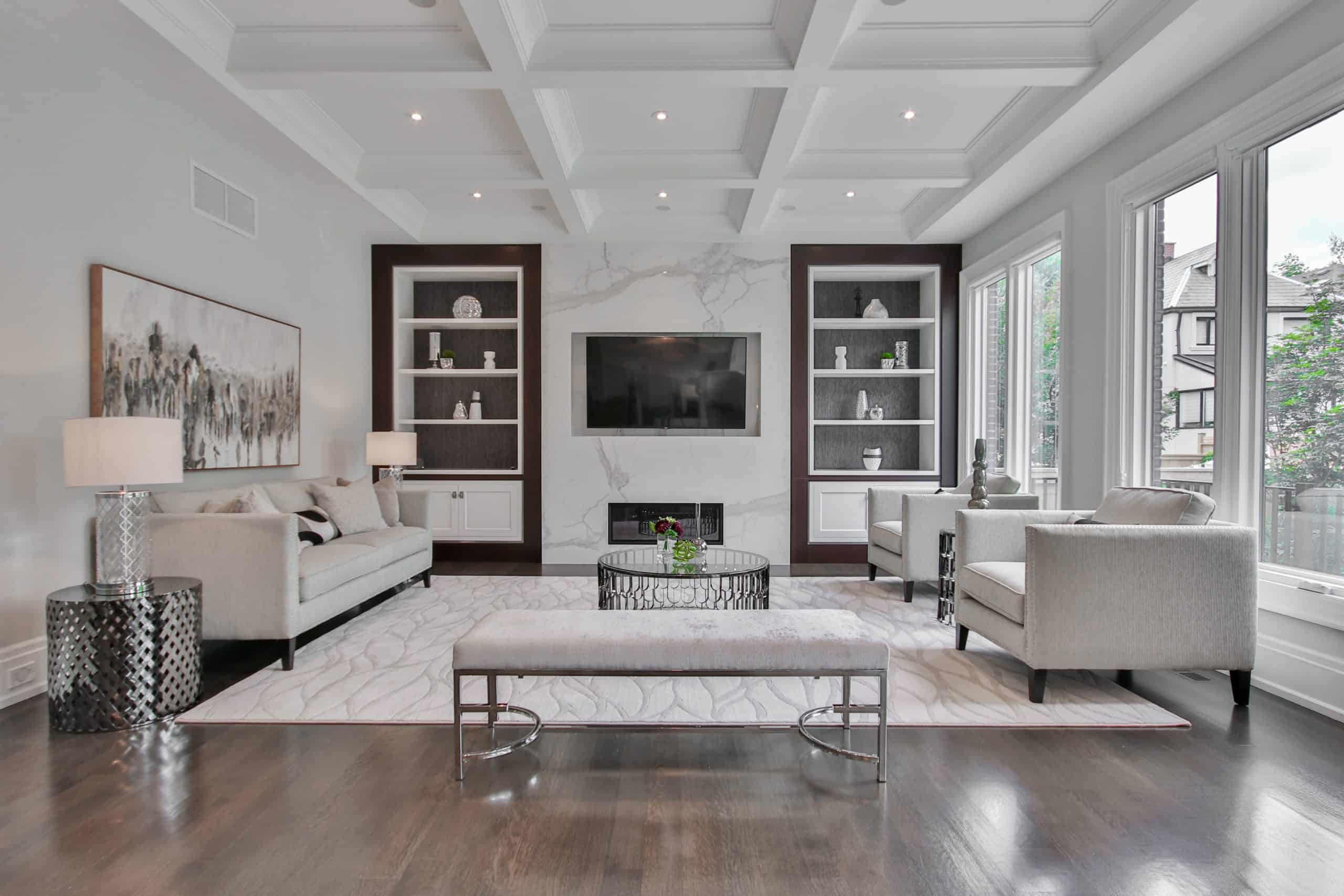 Stucco brings a touch of minimalist elegance or artistic chaos to the interior – depending on the chosen pattern. However, whatever we say about stuccowork, it used to be a symbol of luxury and it is still associated with it
That is why it fits so well even in glamour interiors. Stuccos are often associated with epochs, in which they gained popularity – mainly Baroque – and thus they bring to mind excess, splendor and chaos. However, this is not true! Stucco is increasingly appearing in modern and minimalist interiors – you just need to choose the right aesthetic.
History of stuccowork in a nutshell
Stucco, or decorative elements made of plaster, resin, wood or even styrofoam, dates back to the ancient times. Most often it can be seen in the preserved Roman buildings – it is there that convex stuccos decorated both temples, as well as interiors and elevations of buildings.
Its renaissance stucco lived through… in the Renaissance. And the Baroque. They appeared in palaces to imitate elements carved from stone. It is with this period in architecture that we associate museum stuccowork in the shape of plant stems, leaves or flowers. Today, however, stucco has little in common with what it was centuries ago.
Minimalist stucco
Stucco is quite a strong element of the arrangement – it is easy to dominate the room and optically reduce the space, therefore it usually appears in the form of geometric ornaments, and not plant ornaments. In modern arrangements stuccoworks are introduced into spatial interiors, painted in one color – usually black, white or pastels and shades of gray.
It is important not to overdo the accumulation of shapes – if you have decided on a square ornament, do not introduce additional circles and maintain the distance between the elements. So that the wall seems spacious, and not stifled
Stucco can also be used to designate a place for the TV, mirror or pictures. Complementing geometrically separated fragments of the wall will bring order to your interiors
Stucco in a classic way
However, if you like interiors in which modernity is intertwined with classics, you can introduce classic, "museum" stuccowork. In DIY stores you will find such, which imitate fragments of sculptures or ceramics. Remember, however, that such elements may quickly dominate the interior and give it a pretentious character. So if you want to introduce classical stuccowork to your bedroom, use them as shelf supports or decorative cornices – this way you will introduce antique to your interiors in a delicate, understated and classy way.
Remember, you don't have to limit yourself to what you can get in a store or online. Stucco usually comes in white, but… that's no problem. You can paint them deep black or elegant gold to match even industrial or glamorous interiors. After all, who doesn't like a bit of experimentation?
Main photo: Sidekix Media/unsplash.com