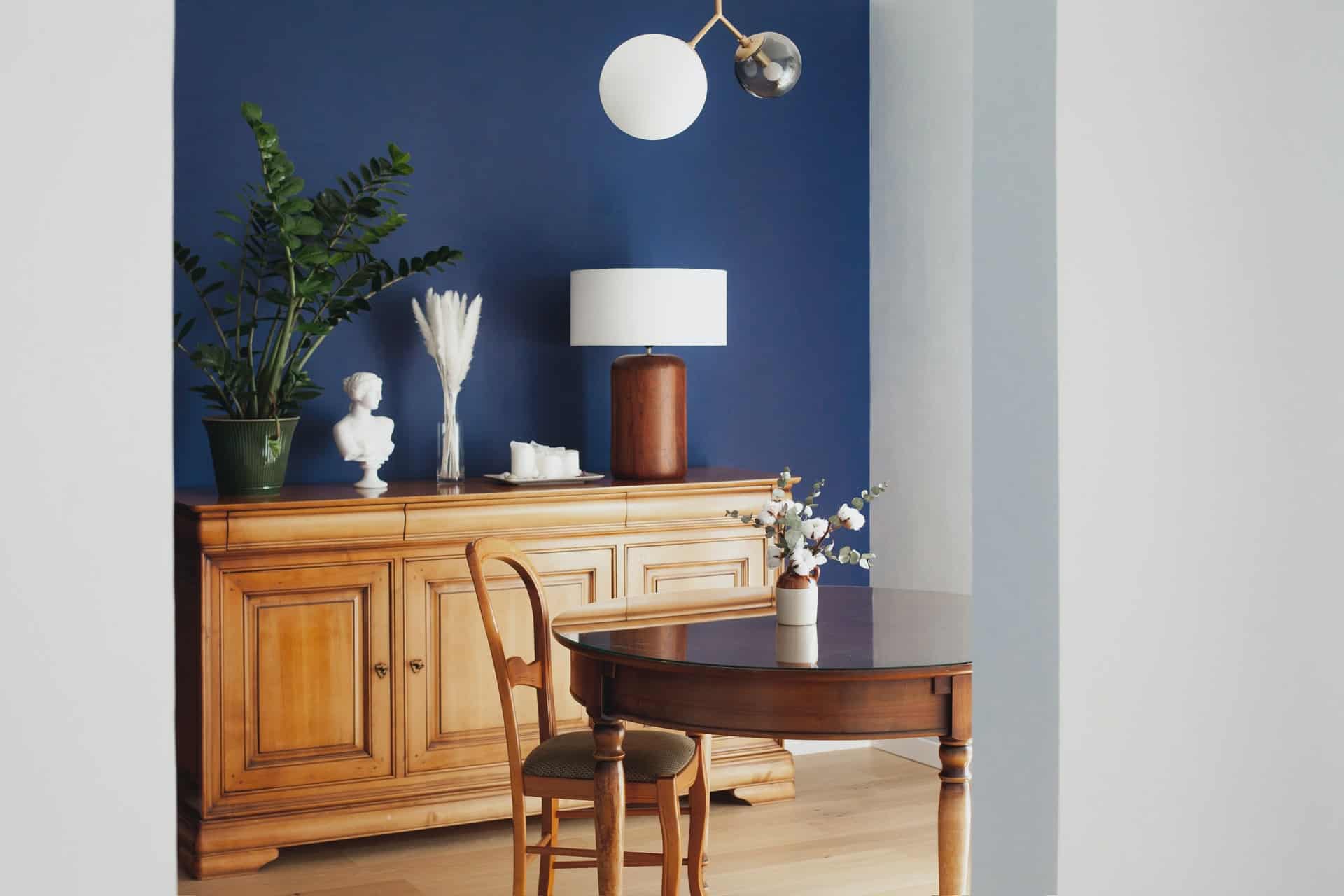 Classic interiors have this in common that they never go out of fashion. Moreover, they are extremely cozy and elegant. So we suggest how you can decorate your interiors in a classic style.
Some interior solutions are always in fashion. This is also the case with classic style, which is synonymous with timeless elegance. Find out how you can introduce this style into your home or apartment.
Arrangement of a classic living room
Classic style works perfectly in living rooms. It gives them a very elegant and sophisticated atmosphere, but also makes them very cozy. But how to decorate a classic living room? Start by choosing the color of the walls and floor. Subdued colors, such as beiges, greys and browns, as well as delicately broken whites, which will not distract from the furniture and accessories, will work best. In case of flooring, it is worth betting on classic wooden parquet or dark floor panels. Furniture is also very important. The most interesting solution will be old items found in vintage shops or new furniture styled as antiques. In case of furniture, especially sofas and armchairs, you can go a bit more crazy with the color scheme and bet on dark shades of green or navy blue.
Comfortable sleep in a classic bedroom
When decorating a bedroom in a classic style, exactly the same rules will apply as in the case of the living room. Here, however, the most important role is played by the bed. The best solution will be a large one, preferably king size, having an elegant, interesting frame. It can be made of natural wood or metal. It is also worth to bet on a bed with high legs, which will emphasize its classic character even more. Do not forget about accessories. A great decoration for a classic bedroom will be a large ornamented mirror.
Take a bath in an elegant style
Classic elegance will also work perfectly in the bathroom. To give your bathroom a unique atmosphere, place a free-standing bathtub, preferably on decorative legs. You can be sure that bathing in it will be especially pleasant. Make sure you also have an interesting washbasin. In small bathrooms it may make sense to opt for a pedestal or semi-pedestal washbasin. But if you have a little more space, you can choose a countertop washbasin and mount it on a stylish cabinet. Bathroom tiles also play an important role in classic bathrooms. Tiles with subtle ornaments will look great on the walls, but if you're choosing floor tiles, go for plain and muted ones or ones that look like natural wood
Cook in a classic kitchen
The beauty of a classic kitchen will make all the meals prepared in it taste even better. But how to decorate such an interior? First of all, choose tiles for the kitchen that are both practical and elegant. Also choose furniture, which, as with other interiors, should be stylized as old. A brilliant solution here will be a kitchen made to measure, which will meet the expectations of even the most demanding.
Main photo: Elena Popova/unsplash.com