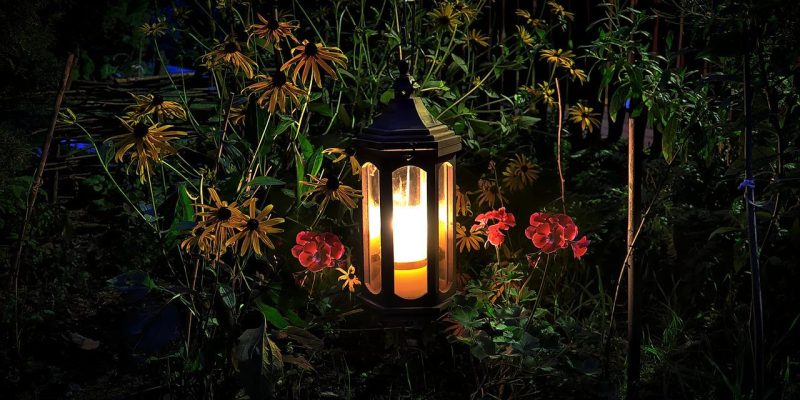 Do you have a garden and dream of creating an atmospheric place in it to relax in a quiet and atmospheric corner? We suggest what to do to achieve such an effect.
What is an atmospheric garden?
Each of us would probably define differently what an atmospheric place in the garden is for him. Different plants or accessories put him in a good mood and allow him to relax after a hard day. The purpose of a climatic garden spot is precisely to allow you to disconnect from the outside world, to sink into nature and blissful tranquility. Although an atmospheric garden is not the same in every person's imagination, there are some common elements to achieve an atmospheric nook among your own flowerbeds and lawn. Check out what you can do to have an atmospheric place in your own garden.
Ensure intimacy
An atmospheric place in the garden should be cut off from the outside world, so to speak. It's good if you manage to set aside a space where you can hide from the sight of neighbors, where you won't be distracted by a passing car on the road while relaxing. That's why it's worth building a fence that will effectively separate our atmospheric garden spot from the rest of the world. Be sure to choose one that meets your aesthetic requirements. This is where you are supposed to relax, and to achieve this, you need to feel good there. Do you have a hedge growing in your garden? Great, make use of it! Such a natural fence will fit wonderfully into a moody garden.
Provide a place where you can disappear.
Imagine a gazebo hidden among lush greenery, with a roof covered by plants. Sounds fairytale-like, doesn't it? This project is easier to implement than it sounds. All you need to do is plant a variety of perennials and grasses on the roof of the gazebo.
The gazebo, located in an atmospheric part of the garden, will be a perfect shelter from the strong sun or rain. It will also allow you to sink even further into the garden, to disappear from the sight of other people. Such a place gives an incredible sense of privacy.
Furniture, hammock and blissful relaxation
In an atmospheric place do not forget to set garden furniture. Comfortable loungers, a table, a hammock, or maybe a set of lounge chairs, where you can drink afternoon coffee with friends? Customize the furniture to your liking.
Plants to please the eyes and nose
Since we are arranging an atmospheric place in the garden, we can't forget to plant appropriate plants there. Which ones are worth choosing? First of all, those that appeal to you. However, it is worth betting on climbing plants – they create an amazing atmosphere. Climbing on the pergola roses (can you smell it?), clematis, honeysuckles or charming vines with beautiful coloration – the choice of garden climbers is very wide. You are sure to find one to your liking.
Also, do not forget to sow plants that smell beautifully. This will make an atmospheric place in the garden enjoy not only the mind and eyes, but also the nose. We especially recommend maciejka, lilacs, ornamental tobacco, fragrant peas, hyacinths and herbs (here you have a double benefit: a beautiful fragrance and the possibility to use them in the kitchen).
Take care of the right lighting
Lanterns, macramé candlesticks, a string of lights strung on a tree – to turn up the atmosphere of the garden, you should take care of mood lighting. You can bet on one type or freely mix types – the important thing is that you like the effect.
main photo: pixabay.com/JerzyGorecki