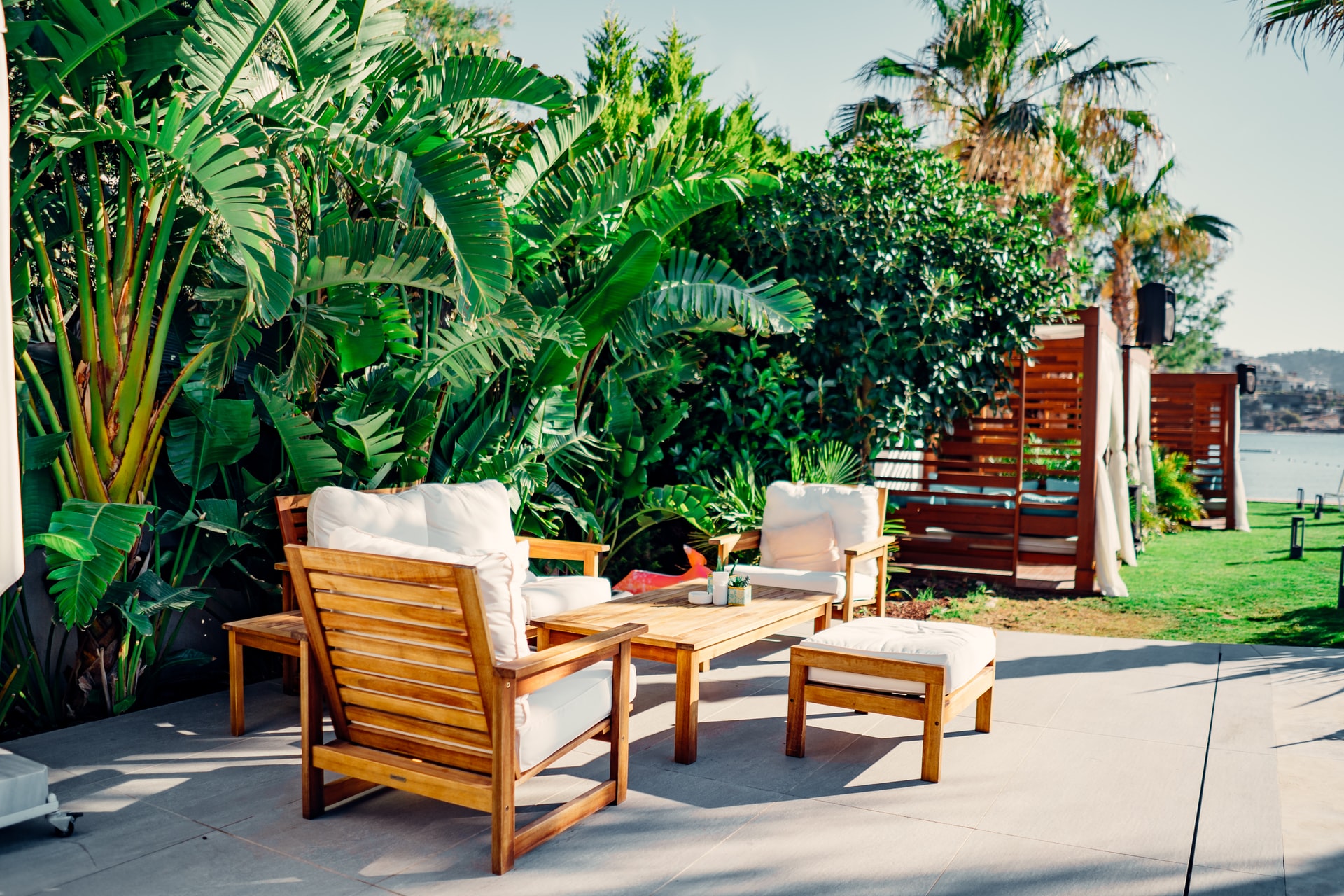 Colorful potted plants are a great way to beautify any space. Decorate your balcony or terrace with them to provide shelter from the wind and sun and from the stares of outsiders. In elegant pots and boxes you can grow a variety of plant species – from seasonal species to perennials, shrubs, grasses, miniature trees, edible herbs and vegetables. It's worth choosing plants that will serve an aesthetic function while also being useful in the kitchen
Create the right conditions for plants to thrive
Beautiful and unique plant arrangements can make your patio a relaxing space where you can proudly invite guests. Plants make a harmonious group if they share at least one similar feature – color, structure or habit. Remember to read about the recommended care of plants before buying them. Also pay attention to the choice of pots, so that they match the surroundings and the size of the plant. Due to the requirements of the plant the pot must contain enough soil from which the plant can draw water and nutrients. It should also be of sufficient size to allow the plant to develop a branched root system to balance out its aboveground part. It is also worth paying attention to the stability of the pot so that the plant will reach its full development and be able to photosynthesize unhindered.
Terrace pots should be made of materials that guarantee resistance to adverse weather conditions. For this purpose it is worth choosing functional concrete potswhich show resistance to rain and frost, among other things. It is worth noting whether the pot is insulated with styrofoam, and whether it has an irrigation system. Pots made of architectural concrete stand out from others because of durability. They are resistant to UV radiation and frost, and thanks to impregnation they do not absorb moisture from the ground. It is better to invest in better quality pots, so that there will be no need to replace them at the end of each season.
Choosing plants for the patio
Many people recommend bed geraniums as well as begonias for growing on the terrace. Bed geraniums are easy to grow and bloom throughout the summer. They have oval, kidney-shaped leaves with a slightly notched edge. The soil should be all-purpose or peat. Pelargoniums like bright, direct sunlight. They should be watered generously so that the soil is completely moist. As for begonias, depending on the variety, their flowers can be white or in shades of pink and red. These flowers for the balcony and patio begin to bloom in late May and early June. Begonias require sunny and shady positions. They will do well on open balconies and terraces
Spring bulbs such as tulips, hyacinths and narcissi are also suitable for potting. If you like seasonal plants, plan to plant sapphires and snapdragons in autumn. Refreshing verbenas are also a good choice. It's a good idea to choose species which look good on the patio and don't require too much work such as frequent repotting. Many plant lovers prefer small trees with an ornamental character as well as shrubs and perennials such as lavender, boysenberries and hostas. Small fruit trees such as plums or apricots and edible plants such as strawberries and strawberries also work well. The terrace will also work well as a space for growing garden herbs that you can use later when cooking.
Main Photo: ÇAĞIN KARGI/unsplash.com