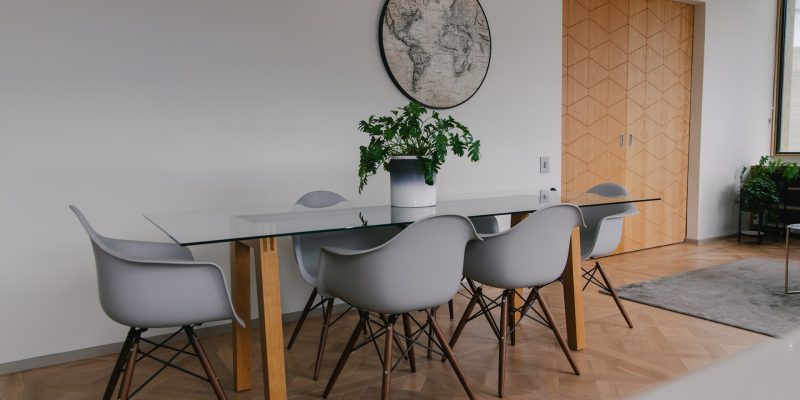 Whether you're renovating or simply looking to upgrade your dining room furniture, it is important to select the right pieces. Dining tables are the centerpiece of any dining room, and they come in a variety of styles, shapes, and materials. We will also discuss what other furniture pieces are necessary to create the perfect dining room.
A table for every need
When it comes to furnishing a dining room, the centerpiece of the room is the table. It's where meals are enjoyed, conversations are had, and memories are made. The right dining table should be tailored to fit your lifestyle and space. When considering the size of a dining table, take into account how much space you have available in your dining room, as well as how many people you would like to seat. If you often host large dinner parties, you may want to consider a larger table or one that includes an extension.
There are also many different styles of dining tables to choose from, ranging from traditional to contemporary. If you have a more modern décor in your home, then a glass top or metal dining table may work best. Alternatively, if you are looking for a more classic look, then wooden or marble-topped tables will help achieve the desired aesthetic. You can also find tables that combine multiple materials to create a unique style.
The right chairs make all the difference
When it comes to creating the perfect dining room, the right chairs can really make all the difference. Whether you're looking for a formal set-up, an informal gathering space, or something in between, selecting the right chairs is essential. Of course, the first step is to buy dining tables that suit your needs. From there, you'll want to find seating that will fit comfortably around your table and provide the look and feel you're aiming for. For a more formal setting, consider opting for classic chairs with armrests. High-backed chairs offer a more traditional look and can be found in a variety of materials and designs. Upholstered chairs are also a great option for providing extra comfort for guests who may be seated for extended periods of time.
For a more casual look, choose chairs with clean lines and a less structured design. These could be wooden chairs, metal chairs, plastic chairs, or even fabric-covered chairs. Stacking chairs are a great option if you're short on space or you're expecting lots of guests. You may also want to consider matching your chairs to your dining tables for a cohesive look. You can even add accent chairs to the mix to create a unique visual effect. When shopping for chairs, be sure to consider how comfortable they are and that they are in line with your budget.
Main photo: Stephan Louis/unsplash.com
Sponsored text