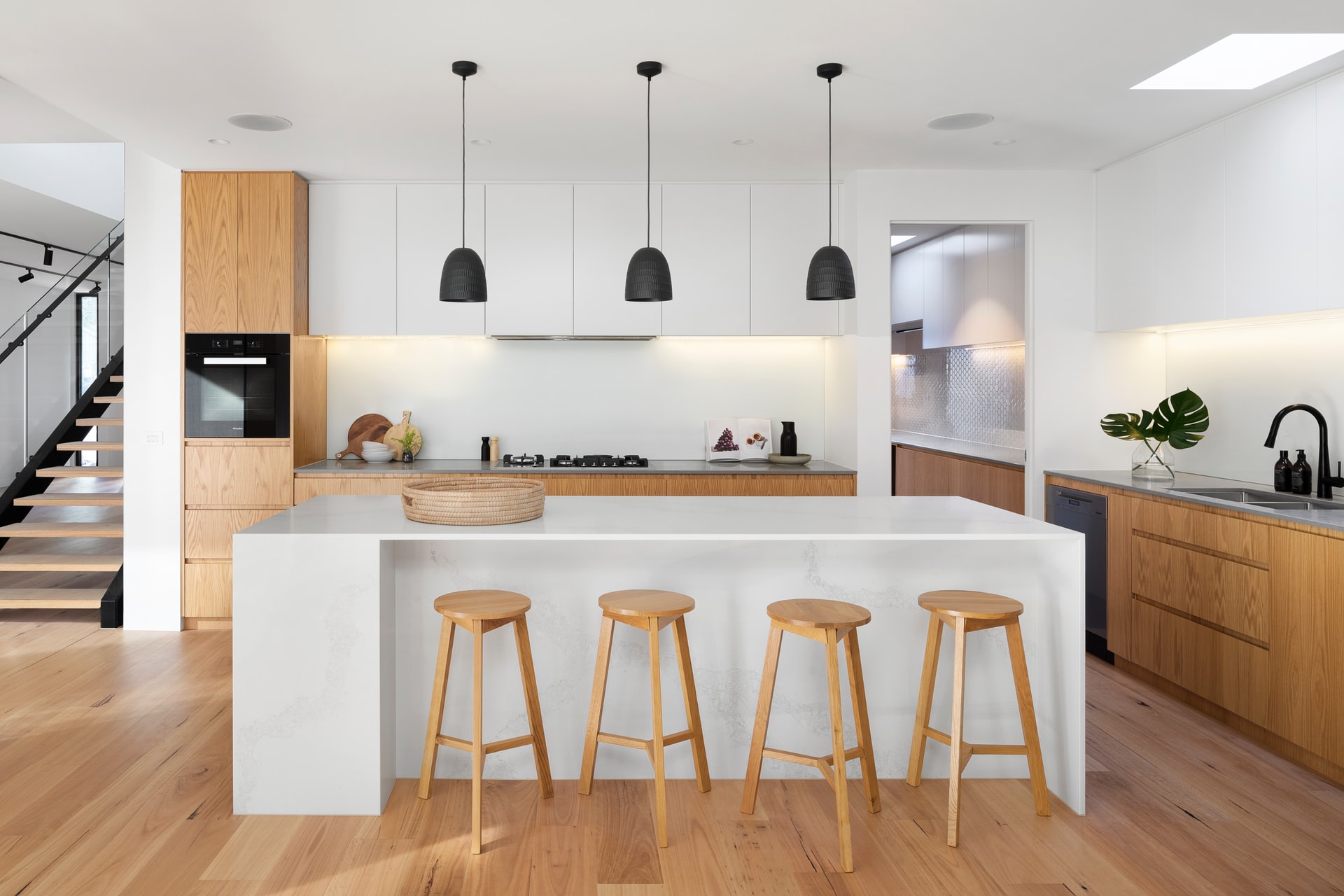 Idyllens

>

In the kitchen
Classics and modernity – how to combine them when decorating the kitchen?
You need about 3 min. to read.
Eclecticism is a direction in design involving the combination of selected elements from different styles of arrangement. Read how to make modernity and classics meet in your kitchen, creating both aesthetic and functional interior
Arrangements that combine both classic and modern solutions are a good option for people who can't decide on one style of decor or want to combine, for example, grandparents' furniture with modern technology. Eclecticism allows you to juxtapose different textures, colors and materials, operate with contrast, and also introduce a variety of decorative elements
Start with a project
Gather inspiration and make a project of your dream kitchen to avoid chaos in the arrangement, as well as spontaneous purchases beyond the renovation budget. A good plan will also allow you to prioritize and see which pieces you already have and can use in the new arrangement. Do not try to complete all the furniture at once, give yourself time to think about what you need and carefully select design elements that will match your individual preferences. By making informed purchasing choices, you'll delay the urge to do another renovation quickly, thereby generating less waste
Furniture and appliances
Antique furniture with a little restoration can gain a second life and look great in the interior. It is a solution thanks to which you can come into possession of a unique piece of furniture, save money and also support the environment. However, if you decide to buy new furniture, make sure that it is made of high quality materials and will serve you for years. Kitchen furniture should be functional, easy to clean, as well as aesthetically pleasing. Among the original solutions you can find designer hockersthat will introduce an industrial touch to your kitchen. Bar-style chairs can be distinguished by their soft shapes, as well as raw aesthetics. They come in a variety of color options and finishes, so there are endless design possibilities
Kitchen chairs, standing at the table, utility counter or kitchen island, are constantly exposed to dirt, so it is worth choosing a material that will be resistant to abrasion and staining. Upholstered upholstery is one such example. You can also bet on a practical hard hocker, without upholstery. A wooden hocker will look great against smooth, glossy surfaces and in raw, loft-like spaces. Choose a classic color to reveal the texture of the wood, saturated red and cobalt, or soft pastel tones.
Fine furnishings
You can also introduce classic elements to your kitchen in the form of decorations and small appliances. Elegant silesian porcelain or coffee service, which impresses with traditional motifs and patterns, can be a great contrast for modern-style equipment. Classic tableware will emphasize the uniqueness of every meal and is sure to win the approval of your guests. Also pay attention to details such as cabinet handles – porcelain knobs in aged gold look great in an eclectic kitchen
Main Photo: R ARCHITECTURE/unsplash.com