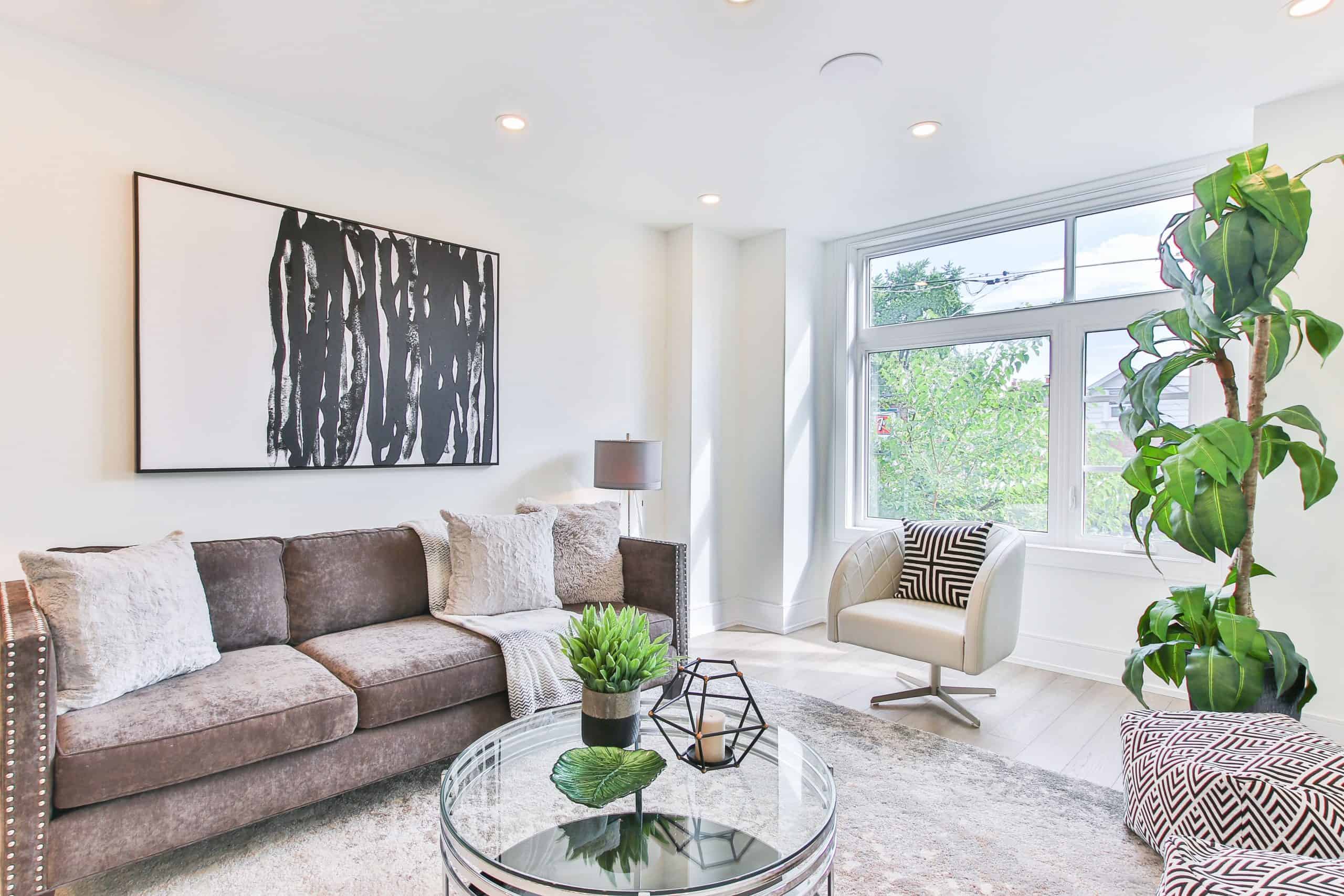 The right accessories for your living room are more important than you might think. It is on them that the final effect of the arrangement depends. Therefore, they should be matched to the style of the interior and sufficiently impressive. What living room decorations are best to decide on?
Decorations on the walls
Empty walls in the living room will rarely work in favor of the arrangement. Even in minimally decorated interiors it is worthwhile to use them in an appropriate way. The bigger the surface of a wall is, the greater the number of possibilities. The simplest and often the most effective solution is to hang pictures or photos. If you want to have in your living room unique and original paintings Picasso is the author, whose works you can get.
Another very interesting solution is wallpaper in a frame. Instead of covering the whole walls with it, you can stick it only in selected places and frame it with slats. This will allow you to create a unique decoration that is very modern and stylish. The advantage is that you can decide on the size, pattern and color yourself, so it is easy to match it to the style of the interior.
Accessories for furniture
Regardless of what style your living room is decorated in, the right furniture accessories
can give it a unique character. We're talking, for example, about furniture handles and chair or table legs. Such details attract attention and are able to change every piece of furniture, even the most minimalist one. It is worth reaching for such a solution, in order to change the interior in a subtle, but clear enough way.
Window decoration
This is one of the most important elements decorating a living room. There are many possibilities of arrangement here. Lovers of traditional solutions should bet on a set of curtains plus a curtain rod. A good solution will be to buy only curtains or a single curtain.
Regardless of which of these options you decide on, curtains and curtains are an important part of the living room decoration. They often attract attention, in addition to performing one of the most important functions, namely providing protection from the sun's rays. Especially in minimalistic interiors it is worth to reach for curtains in an intensive color or with an interesting pattern.
But window decoration consists not only of curtains and drapes. It is also important what will be placed on the window sill. Here there are many possibilities. The windowsill can be an additional shelf, on which we can place books or trinkets from our travels. However, it is worth arranging it in such a way as to make it a beautiful decoration of the living room. Colourful scented candles, photo frames or decorative figurines will look good on it.
You can also arrange a seating area on the windowsill. All you need is a few soft cushions and the wide windowsill will turn into a mini sofa.
Unique lamps
Lighting is not only a basic function. It is also an important decorative element of any interior. Especially in the living room, where we often spend most of our time, it is worth taking care of good quality and visually impressive lamps. Wall lamps, standing lamps or hanging lamps – it all depends on individual preferences.
Wall and floor lamps often allow you to illuminate the darkest parts of the room, while hanging chandeliers illuminate the focal point. It is worth to bet on lamps of interesting, original shapes and non-traditional dispersion of light.
Relaxation zone
Soft, colorful cushions on sofas and armchairs are an invitation to sit down and relax. In addition, thanks to the large availability of beautiful, multi-colored models, you can effectively give a cozy character to the living room.
Main Photo: Sidekix Media/unsplash.com