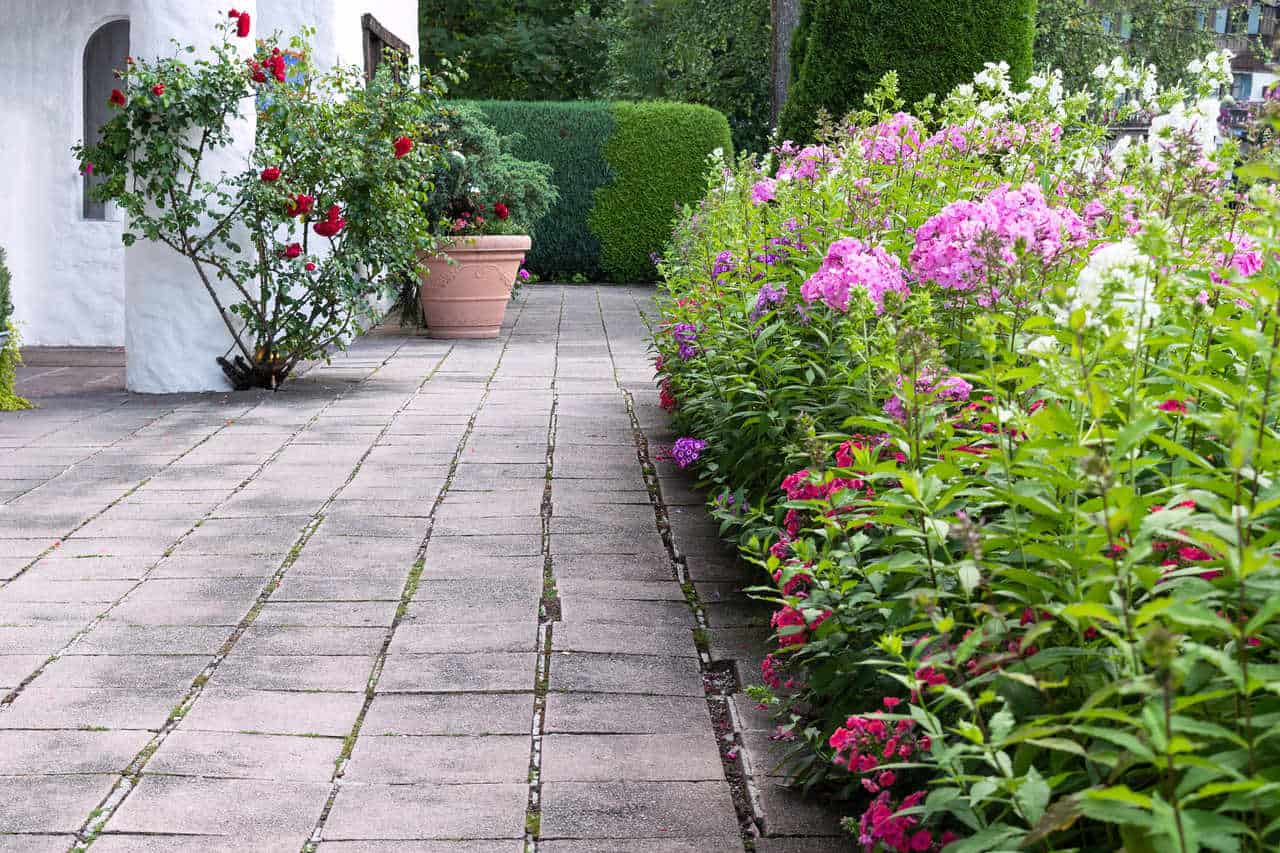 Spring is slowly approaching. It is high time to take care of driveways, terraces and garden paths. The sand we used to sprinkle on the sidewalks during frosty weather, various deposits and moss make the cobblestones in front of the house no longer pleasing to the eye. Check how to clean cobblestones, so that they would be a garden ornament instead of a nuisance.
Cleaning cobblestones from moss
Moss growing on paving stones and growing out of the space between them is a nuisance for many of us. Not only does it look unsightly, but when it rains, the moss becomes slippery and can be a hazard. The sooner you get down to cleaning your pavement of moss, the better your chances of success.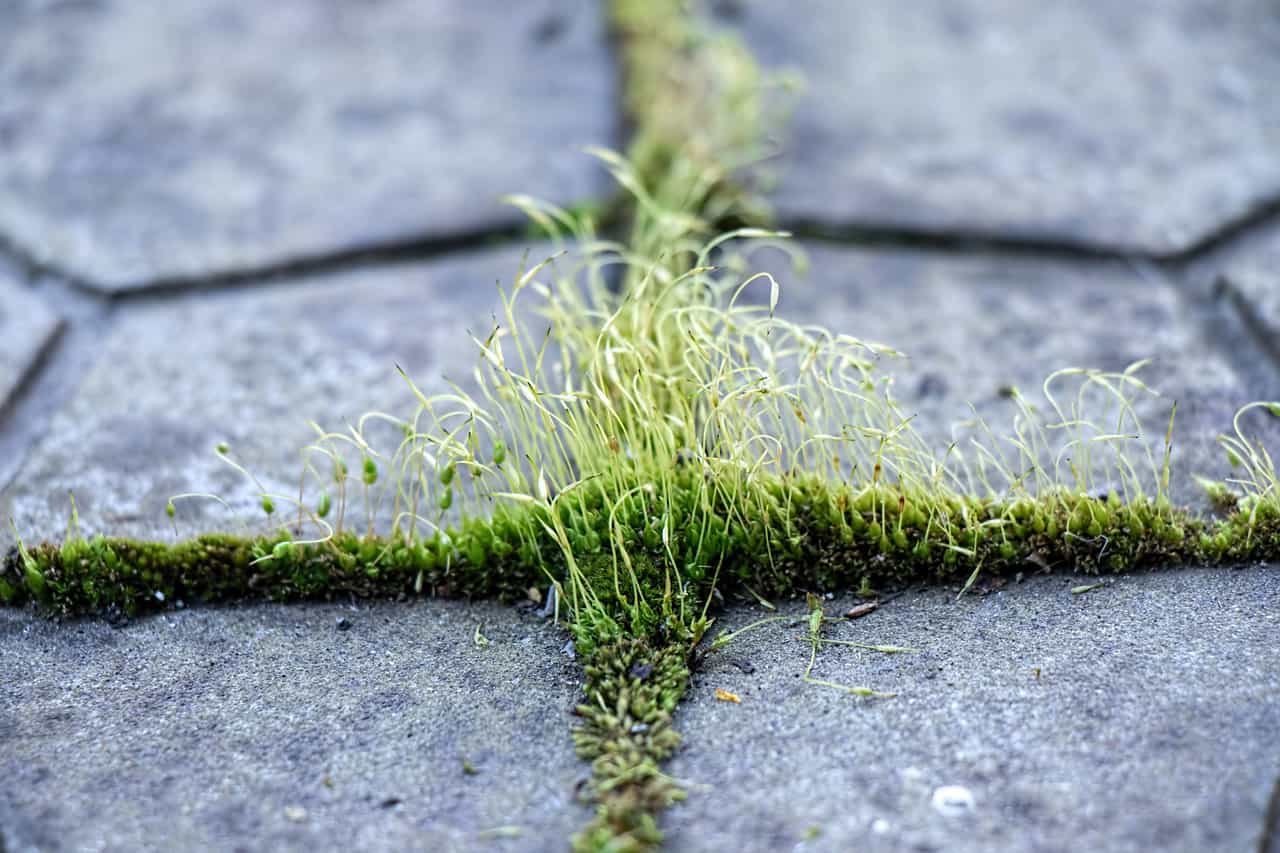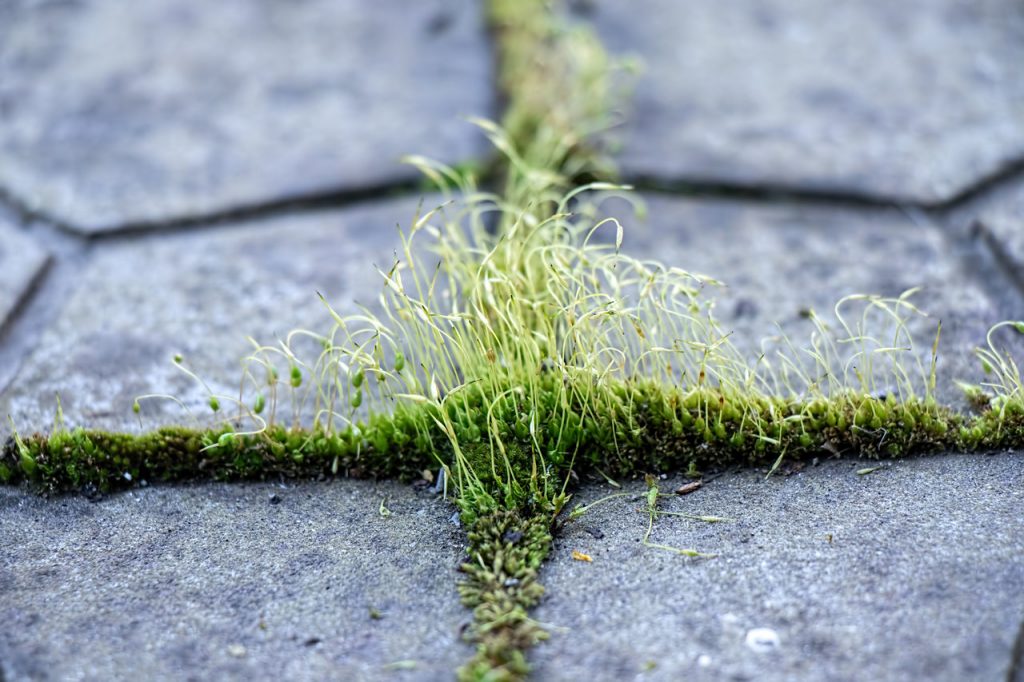 Manual cleaning
If moss is present on a small area, we can try to remove it by hand. You can easily buy tools for this purpose in gardening stores. However, this method will not work if there is a lot of moss. It will require not only a lot of time but also our energy. Removing moss by hand is more of a temporary solution because moss that is not removed thoroughly can grow back. Additionally, using sharp tools can scratch or even damage the paving stones.
Chemical cleaning
In order to get rid of moss or lichen from the paving stones effectively and permanently, it is best to use detergents designed for this purpose. Chemicals penetrate the moss and dry it from the inside, but they are effective only in good weather, as rain weakens their effect. When choosing this method, however, be careful not to accidentally damage other plants. If there are children or pets in the house, it is better to abandon this method, because weedkillers can lead to serious poisoning. You should also strictly keep to the given proportions, as a preparation in too high a concentration can discolor the cobblestones
Cleaning cement paving blocks
This kind of dirt often appears during renovation works. Construction crews often leave traces of their work on our driveways despite their efforts. When it comes to cement, it's best to call in a professional to sand or grind the cement off your pavers. Trying to clean cement on your own, such as hurling it with a sharp tool, can damage your pavers, and dissolving stains with acid usually leaves discoloration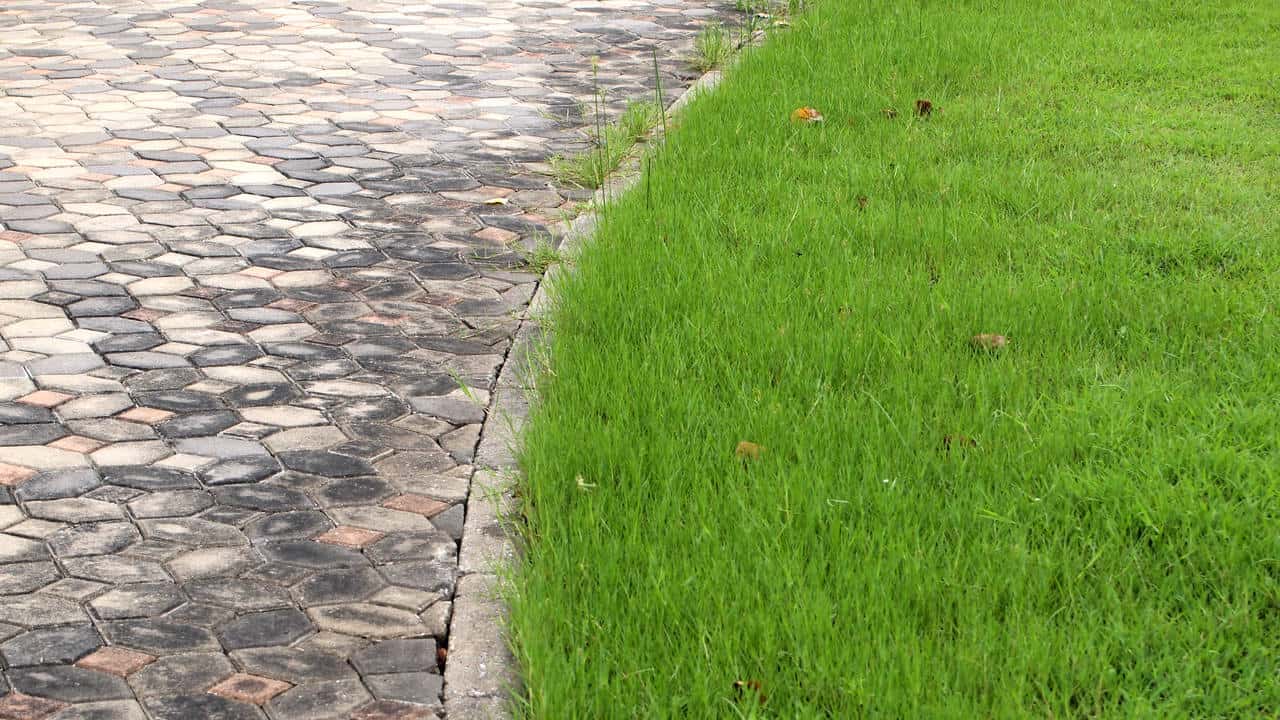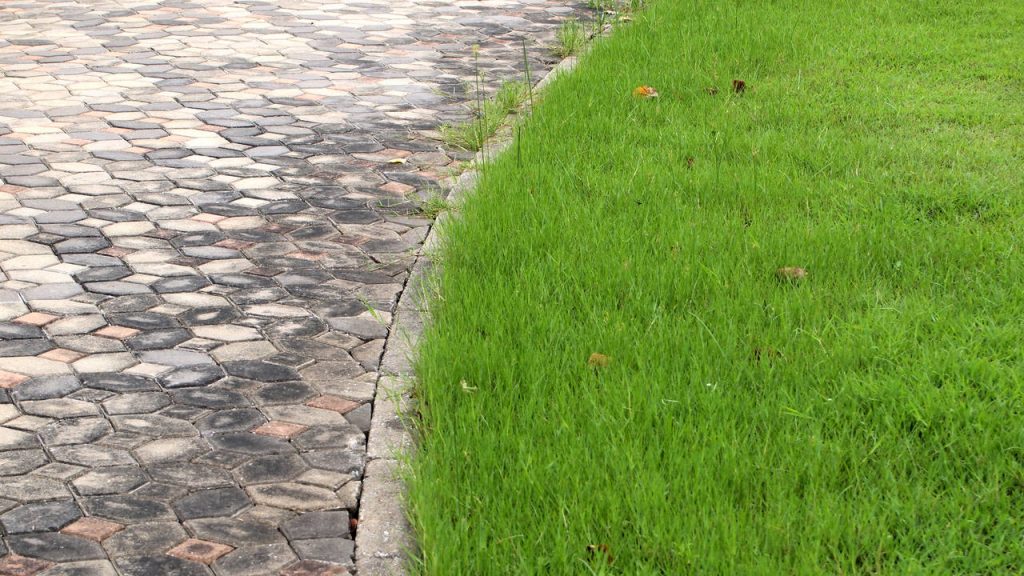 Natural ways of cleaning cobblestones
If ecology is close to our heart or we just want to save money, we can try home methods of cleaning paving stones. If weeds are growing, sprinkling baking soda on them might work. Cleaning your paving stones with baking soda is also effective at removing stains. To do this, make a paste out of baking soda and water, and apply it to the stain.
Vinegar is an excellent moss and weed killer. It is inexpensive, harmless to the environment, and does not leave discoloration on the pavement. Prepare a moss spray by diluting vinegar with water in a 2:1 ratio
Dishwashing liquid, on the other hand, will be useful in case of grease stains. A concoction of water and liquid in a ratio of 3:1 once two will wash off greasy stains from paving stones.
Mechanical cleaning of paving stones
Mechanical methods of cleaning paving stones are, for example, sandblasting or brushing. They are rather safe, they clean the pavement by grinding it, but they damage the concrete structure only slightly. Sandblasting consists in cleaning the pavement with compressed air and water or sand. Brushing is also a form of grinding the paving stones with special discs. Both methods are suitable not only for cleaning, but also for renovation of paving stones in front of the house.
Paving blocks in front of the house can be a beautiful ornament of the garden, but when they are not cleaned, they start to cause problems, not only visual ones. It is worth taking systematic care of your paving stones and cleaning them from any dirt. A well-kept, pampered paving stone pleases the eye and gives the garden an elegant look. If winter, renovation or your car left its mark on your driveway, don't wait and start cleaning your paving blocks as soon as possible!