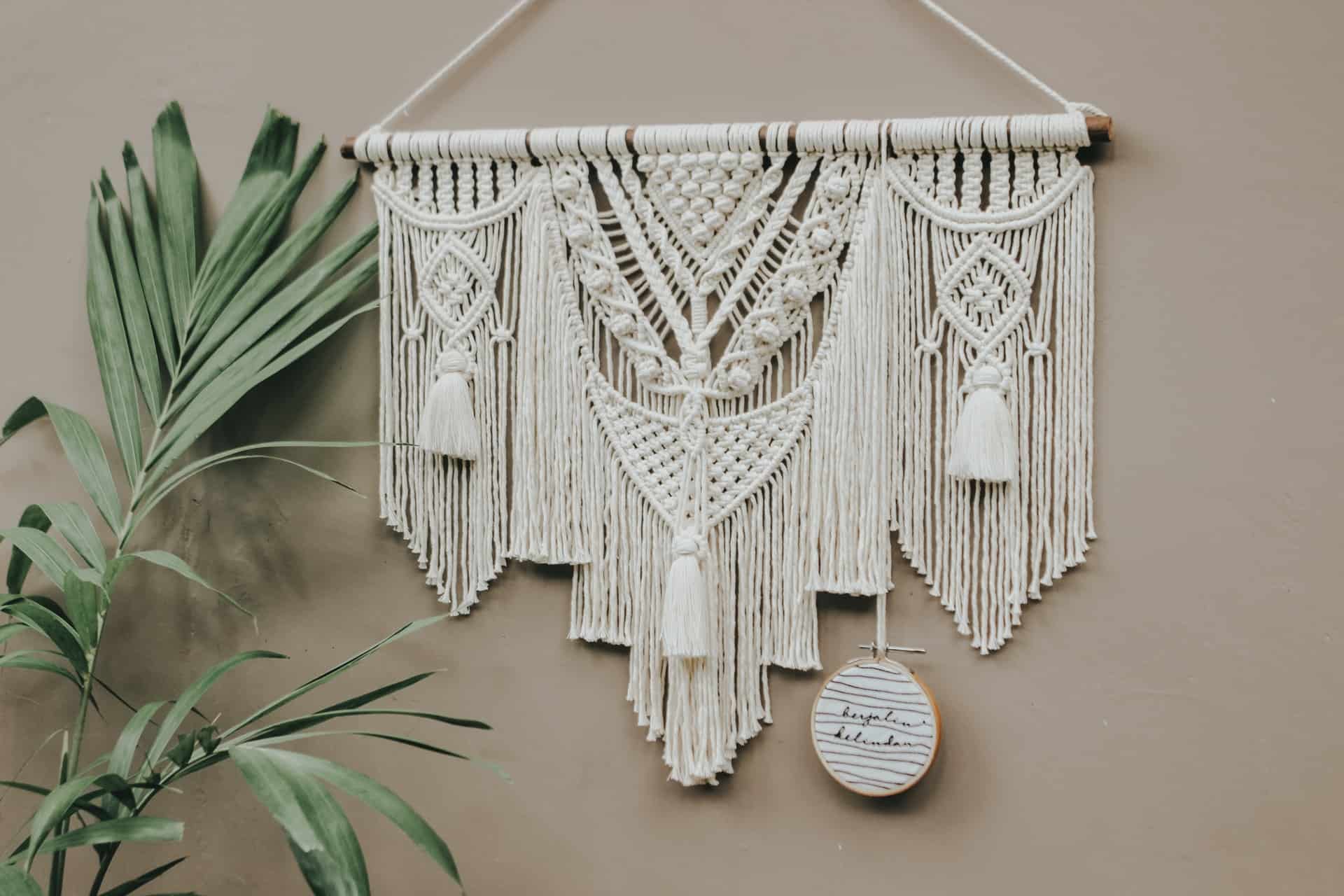 Recent months interior design has been conquered by natural accessories, wood, flowers and macramé. The latter are back in favor after many years. In new, refreshed version they conquer hearts and become main elements dominating over the rest. Macramé gives unlimited creative possibilities. Knowing just a few basic weaves we can conjure up magical accessories that completely change the face of the bedroom, living room or hallway.
How to make macramé on the wall?
There are many instructors available on the net, teaching simple weaves, which in the initial phase are even necessary. In order to create an impressive macramé on the wall itis oftenenough to master 2 or three weaves and some additional elements such as making leaves or flowers. Often such macramé is placed on a natural wooden stick, which you can bring from a walk in the forest or park. In addition, of course, you will need a string. You can choose one in a natural shade or in a bold color. The choice depends on your needs and individual preferences. The creative process itself may seem difficult at first, but as in everything – practice makes perfect. Here, patience and accuracy are the keys to success, so if it doesn't work out for you at first, don't give up!