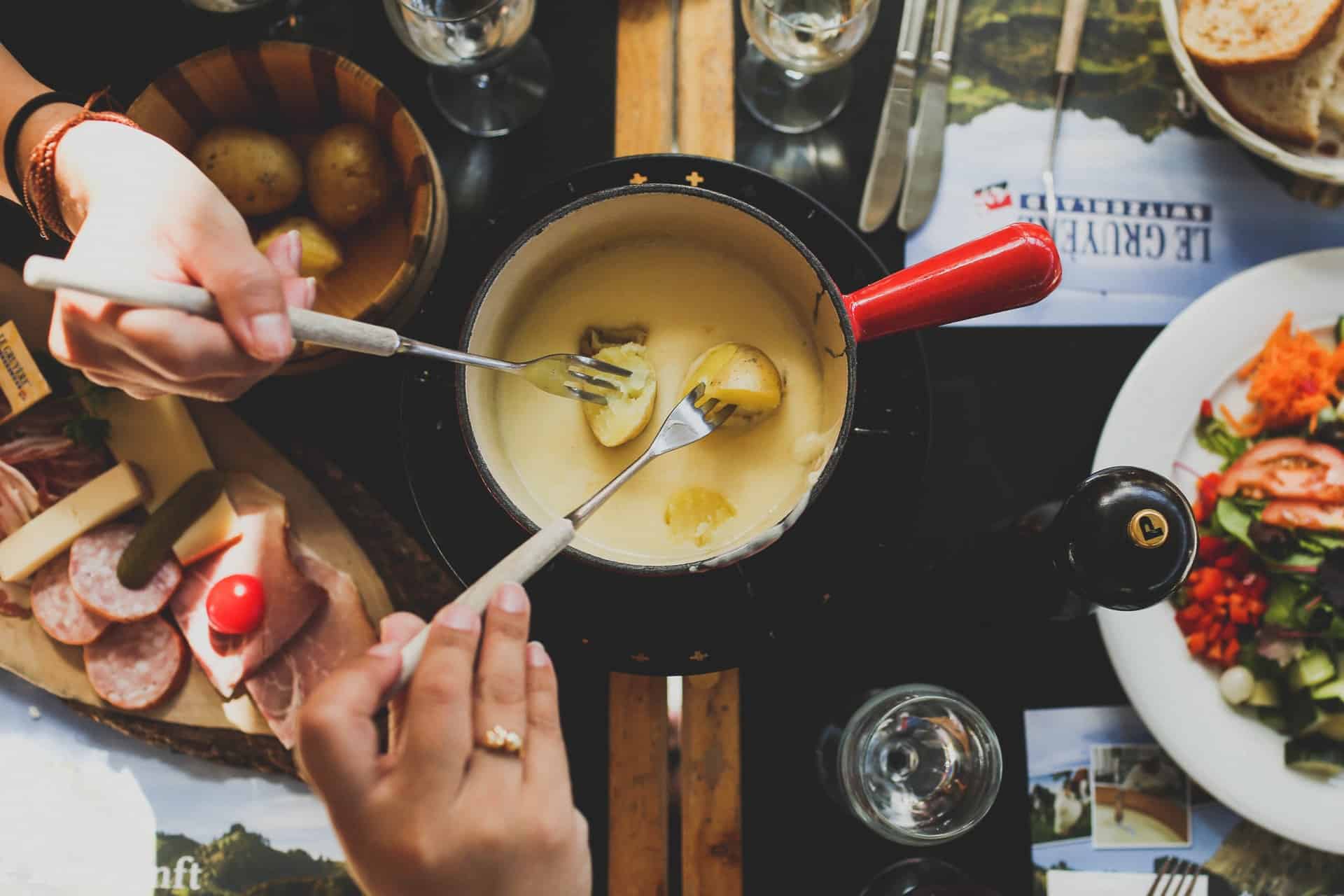 Cheese fondue is a traditional version of the famous Swiss delicacy. The attractive form of its consumption makes fondue a perfect snack for a shared evening. See which cheese is best for this dish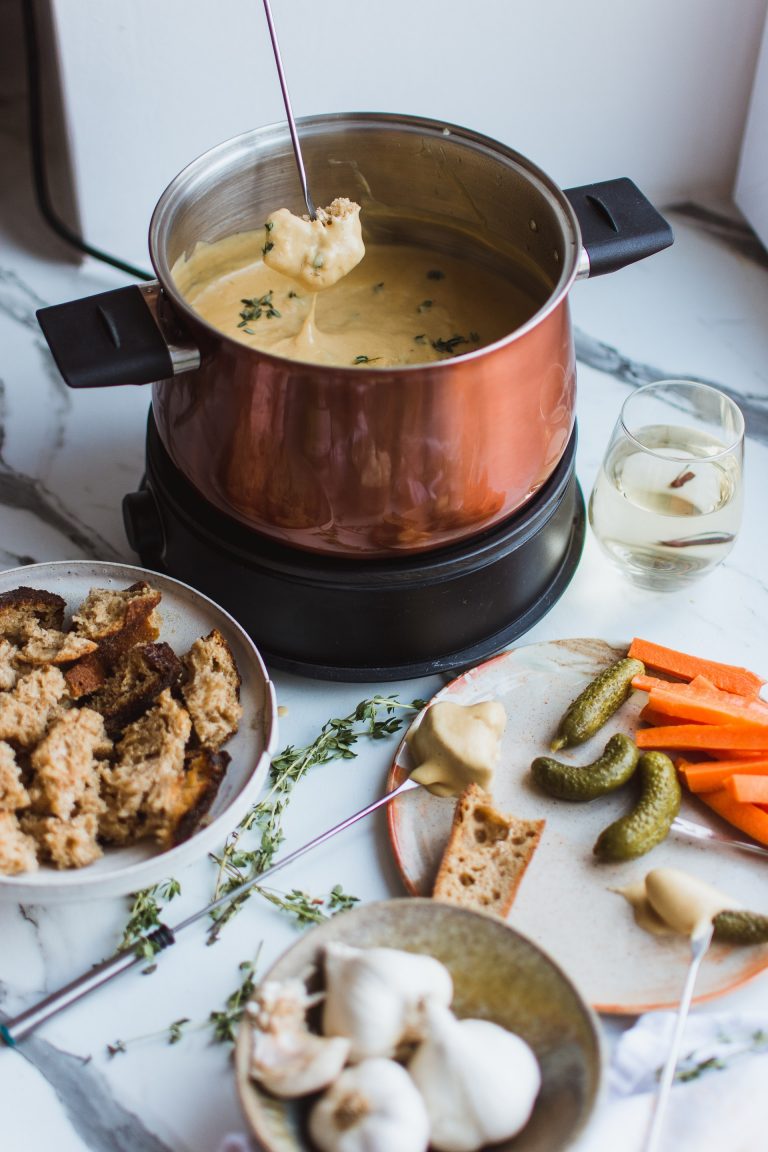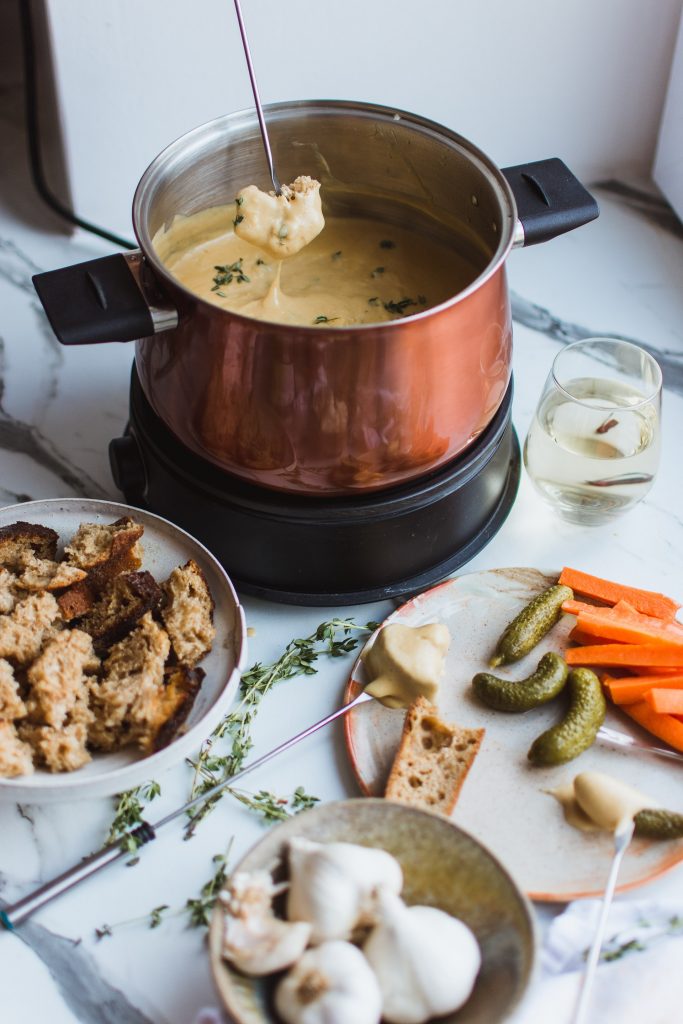 This dish has been admired by almost the whole world and it is now considered to be particularly impressive. Apparently, fondue was an idea of Swiss highlanders to use dry cheese in winter. Hence its traditional version with cheese. However, this delicacy requires the right kind of cheese and not everyone will be suitable for making fondue
The best cheese for fondue
To prepare a fondue it is best to use a mixture of at least two kinds of Swiss cheese, such as Gruyère and Emmenthaler. In Polish stores we can also find more and more ready-made cheese mixtures called "Fondue"
How to make fondue?
The name of this delicacy comes from the French word fondre, which means "to melt", "to dissolve". This is what the essence of this dish is based on – melting cheese.
Ingredients
a block of Gruyère cheese and a block of Emmenthaler cheese
1 cup dry white wine
1 teaspoon of potato flour
clove of garlic
salt, pepper, nutmeg if desired
Making
First grate the cheeses on a coarse grater. Mix one glass of dry white wine with one teaspoon of potato flour. A dish in which you will heat the wine, you can grease with garlic beforehand. Boil the wine with the starch over low heat. Then reduce the heat to low and slowly add the cheese, stirring gently. Once the sauce has a smooth consistency, add the spices to taste
Fondue dish
Once the fondue has been prepared, it is best to pour it into a special vessel, a caquelon, which is equipped with a heating element so that the cheese sauce can be kept at the right liquid and temperature. If you do not have a caquelon, you can place the fondue pot on a regular hotplate. Cheese fondue is best served with bread, potatoes or other vegetables. If the sauce starts to delaminate, you can add a few drops of lemon juice.