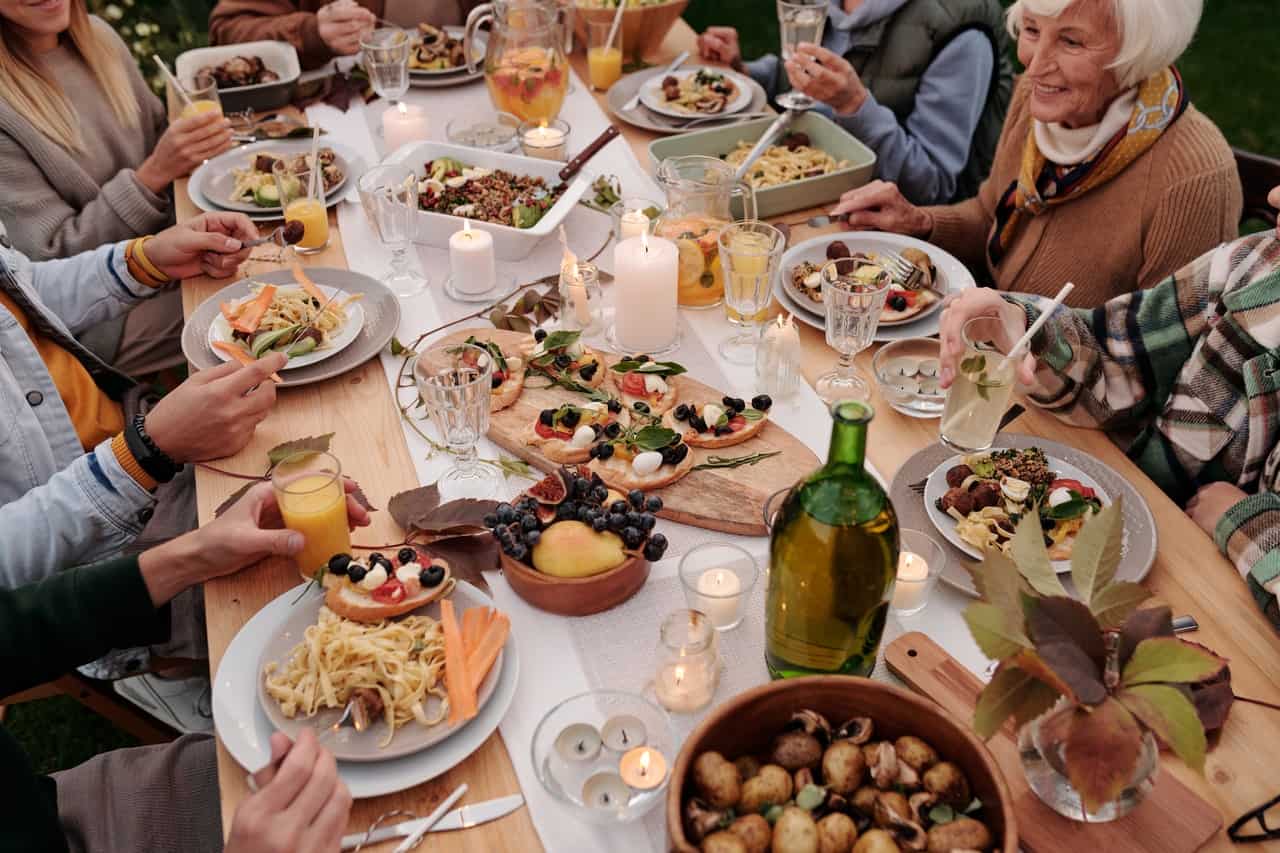 If you have the pleasure of having your own garden, an excellent idea for a birthday gathering will be a party under the cloud. Preparing it does not have to be difficult at all. We will tell you how to organize a birthday garden party efficiently.
Plan everything in advance
Every party requires preparation. To organize an impressive party in the garden, you will need to properly arrange the space. That's why it's good to start planning the event early. First of all, make a guest list so that you can determine the quantity of all necessary products and items that you will use during the party. Plan the dishes, make a list of the items you'll need to buy, and note down all the necessary items, even those that may seem trivial; like the utensils you'll serve the food in, or the order in which you'll serve it. This way you will not miss anything and you will avoid unnecessary stress.
Organize a comfortable space
Next to the main table with the dishes it is a good idea to provide your guests with an alternative area to relax. If you have comfortable garden furniture – like armchairs, sofas, or pouffes – you can place them near the table with sweet snacks, where you can serve hot drinks later. This way, you'll create an extra space that you can move to after some time, as part of the next stage of the party. Instead of furniture, you can also use blankets and pillows – spread them out on the grass near the trees. Pallets or crates work well as tables – place them next to the pillows and blankets to create a nice place to relax. If you're inviting families with children, it's a good idea to have a separate table for the little ones
Decorate the venue
During a regular barbecue, we usually don't bother putting out elegant tableware. This time, however, we are preparing a birthday party, so it is necessary to give the meeting a festive decor. The table should be covered with a tablecloth and ceramic and glass tableware. Make the table aesthetically pleasing and place some vases with flowers on it – let the garden accents be visible everywhere. Add candles as well; they will give the party a unique atmosphere. You can also make your own impressive lanterns using jars and a piece of string or ribbon. Below is a short instruction on how to make such a lantern.
How to make lanterns from jars? #DIY
The perfect decoration for a birthday party will be balloons and light or paper garlands. The choice is huge and they do not have to cost much, and the effect of such decoration is amazing.
A great decoration, and at the same time and additional lighting in the garden are solar lamps – available in various forms and sizes, which can easily be placed anywhere. If you like to create your own decorations and ornaments, another idea for an eye-catching addition to the party would be a ball pit with floating flowers and heaters, which you can make from a metal bucket.
Prepare the right menu
Grilled food always tastes good outdoors. So when it comes to hot dishes, you can organize everything around the grill. Besides, salads will be welcome, prepare at least two-three kinds of them. Among the drinks it will be perfect to serve refreshing lemonade. Finger foods, which are small snacks that do not need to be cut, are also great for a garden party. Here are some examples of such handy treats:
hummus and vegetables cut into strips,
mini tortillas with vegetables or meat,
vegetable, cheese, and kabanos or sausage rolls,
salty or sweet tartlets,
mini sandwiches on toothpicks,
fruit skewers,
sweet cupcakes.
>> See also Family picnic in the garden – how to make it?
Take care of entertainment for your guests
Think about games and activities your guests would like to participate in. Perhaps you like board games? Prepare a few favorites so that you can take the initiative at the right time. Other well-known and popular party games that you can easily organize at your party are: puns, or guess who you are – with which there is usually a lot of laughter. The perfect game for any party is of course also karaoke. If you have the opportunity to put out musical equipment, it would be a great joint entertainment. By the way, it is good to inform your neighbors about the planned party in advance, to avoid possible unpleasantness.
Don't be surprised by the weather
Remember to check the weather forecast. It is best to plan the party for a warm and cloudless day. In addition, however, it is still a good idea to prepare a canopy that can be quickly set up if necessary to save the party. The best for this will be garden pavilions with curtains, a folding party tent or umbrellas.